M Café Melrose Debuts New Menu and Refreshed, Garden-Inspired Look
M Café Melrose held a preview event Nov. 18 to show off their new decor and menu.
In recent years, people have shifted their diets and lifestyle options with the controversy surrounding food production in the United States. However, Los Angeles has been heralded as the epicenter of healthy living for decades. From fitness to food to wellness – there is something for everyone desiring a healthier lifestyle. While there is no shortage of healthy dining options in Los Angeles, one restaurant stands out: M Café.
Nestled in the heart of the famed Melrose Avenue, M Café is a cozy dining outlet that offers macrobiotic cuisine with a contemporary flair. The food is free of sugars, eggs, dairy, red meat or poultry. Additionally, M Café offers an extensive selection of juices and desserts – they even have treats for your four-legged friends.
M Café rolls out an inventive new menu this month – and it's nothing short of spectacular. Corporate Executive Chef Atsushi Kenjo shares some insight on the latest menu he crafted for M Café.
"It's macrobiotic, based on Japanese classic cuisine with a California twist and local ingredients," says Kenjo. "I use classic Japanese technique with local ingredients. Our Kimchee Barley Fried Rice has barley, brown rice, mushrooms and so many ingredients."
Kenjo also reveals an ingredient set to ignite the palates of Angelenos.
"The most popular ingredient for me is fermented soy beans. I want to introduce this to Los Angeles – it is my favorite ingredient. In my country, people love it," he says with a smile.
Following the standout entrées, Kenjo suggests sampling their delicious dessert options.
"Our desserts are mainly vegan," says Kenjo.
He does favor one above the rest.
"The tiramisu is my favorite," Kenjo offers.
They even have a specialty menu for the holidays – including tarts and pies. From green beans almondine to their butternut squash, fennel and pomegranate sauce, they have all bases covered for the holidays.
The newly renovated space paired with the inventive, delicious menu makes this a destination for any food lover. With three locations throughout greater Los Angeles, M Café is the perfect spot for your next meal.
M Café Melrose is located at 7119 Melrose Ave., Hollywood. For more information, visit mcafedechaya.com.
Video Slider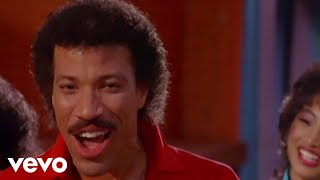 Win Tickets to See Lionel Richie at Hollywood Bowl
Lionel Richie is performing with very special guest Mariah Carey on the All the Hits Tour, and your chance to see them is at the Hollywood Bowl on Monday, July 31.