Luis Enrique, "The Prince of Salsa," Holds Los Angeles Very Close to His Heart
Luis Enrique now lives in Miami, but he doesn't forget his music career began in Los Angeles. (Omar Cruz)
The city of Los Angeles is well known for its salsa music scene. For decades it has been the place for iconic concerts by some of the legends of the genre such as Celia Cruz, Tito Puente and so many others.
Legendary night clubs Virginia's, The Hollywood Palladium, Florentine Gardens, Rudolphos to The Conga Room among others, brought dancers from all over the LA area to enjoy local bands such as Johnny Polanco, Costa Azul and Sensation 85. It was in this music and dance scene that in 1978, a young Luis Enrique arrived from his native Nicaragua.
Named after one his famous musician uncles, Luis Enrique Mejía López was born in Somoto, Nicaragua on September 28, 1962. A musician, composer, singer and producer, he has received multiple awards including two Grammy Award-nominations for "Best Tropical Latin Performance" for his recording Luces del Alma and song "Amiga" while his 2009 Ciclos was nominated for several Latin Grammy Awards and won the "Best Tropical Album" award that year.
In a phone conversation from his now home city of Miami, Luis Enrique (also known as "El Principe de la Salsa") spoke to Living Out Loud about his humble beginnings in Los Angeles, his career as one of the main exponents of "Salsa Romantica" and his upcoming projects.
Living Out Loud: You grew up in LA, tell us where and how did you start your musical career here? Beside music, what other interests did you take part while growing up in LA?
Luis Enrique: During my time in LA I lived in many places, starting as a 15-year old very interested in studying and learning all I could about music even in an empirical manner. I did not have the opportunity to study music formally or go to college since I was illegal in this country for about 10 years. But I had the best school in the streets and clubs of Los Angeles where I learned from great musicians, specifically local groups that taught me jazz to fusion. In particular my time with the nueva trova ensemble Mañana Estoy where I learned many important things including a Latin American folkloric music repertoire, which is what they played.
LOL: You come from a very distinguished musical family from Nicaragua. How has your family influence your career?
LE: Wow, you could imagine those were my first musical steps. What I learned from my uncle's songs was profound in my early education and defined in a big way the musician that I am today. For example, I learned from them the importance and the responsibility of the lyrics and the power of a song. What are you saying, why are you saying is as important in a love song as one of protest. You have to be responsible and sure of the message you are trying to convey because this can easily act as an arrow in many people's heart.
LOL: You started in music at a very young age. When and where did you first perform for a live audience? Did you sing, play the guitar, percussion?
LE: With my family I was involved in my town and school performing early on, so it was no surprise that I gravitated towards music as a career. As my grandmother would say, all in our family "have the music bug" so there was not a lot to decide on my part. Everyone saw me defining myself as a musician and provided me with instruments for me to learn even though they thought it was a crazy idea.
Now my artistic side came out when I started high school in the city of Whittier, California where I was introduced to the Anglo culture via my participation in their choir. Unfortunately, at the time there was a terrible division between the Anglo students and those of Hispanics descent, but since I wanted to sing in the choir I pushed myself without fear to interact with all students while presenting myself onstage in a very professional manner. This was around mid 1970's where both my artistic and musical sides were fused and I started to perform more consistently as an artist.
LOL: Your nickname is "El Principe de La Salsa," where did this name come from?
LE: As they tell me, a friend in Miami who worked on radio had seemed me perform as a musician and thought I needed a nickname. She picked "El Principe de la Salsa," which subsequently ran like wildfire with the public and it stuck. I hold this nickname with high esteem.
LOL: People may not know that you are one of the finest percussionists around, timbales, congas, etc. Which artists have you recorded with that many people may not know?
LE: There have been many recordings and artists, thank god. Was lucky to work with Ricky Martin, Chayanne, Franco De Vita, Collective Soul, Arturo Sandoval, Foreigner, Diego Torres, Gloria Estefan and many others. The majority of the time I was hired as a percussionist but with Diego Torres and Arturo Sandoval, for example, I did vocals also. I might be forgetting some, but all of these were wonderful experiences that left me with great lessons and the chance to spend time with fellow artists.
LOL: Where do you record your projects? Do you have your own recording studio?
LE: I used to have one till recently, but because of technology there are few instances of a physical studio. Nowadays I can get audio files from different musicians in any part of the world who can facilitate a project. For example, for my new project, which will come out in May, I will be working with Cuco Peña who lives in Puerto Rico and me doing vocals out of Miami.
LOL: You went to Cuba to record the video for the song "Descontrolame." Was this your first time in the island?
LE: That was my second time in Cuba, the first being a humanitarian trip after a hurricane that hit the island a few years back. My manager at the time had family there and asked me to help bring humanitarian supplies. It was a remarkable experience. As far as the video for "Descontrolame," I discovered the work of director Alexander Perez on the Internet and was impressed by his impeccable work given all the limitations in Cuba. Specifically I was attracted by his cinematographic skills and asked him for a proposal which had a price that was way below anything in the states. Incredibly, all that he wrote and more he was able to produce at a very high technical and human level, and as I said, given the limitations in Cuba. It was filmed in Santa Maria beach and in a building called "La Finca de los Monos" where many of the water scenes were shot. It was a delicious experience and is one of my favorite videos that I've recorded in a long time.
LOL: Do you have a new project/recording you can tell us about? And how is it different than your others?
LE: I'm very emotional about this new project, which is different, in that it has none of my compositions. It's a compilation of favorite songs which I would have loved to have written and/or sung. I have taken these very famous pop songs and given them a very personal re-interpretation in the salsa genre without trying to imitate that of the original. We hope to have it in the market sometime in May and hope it will be well received by the public.
LOL: Do you still have family in Los Angeles? What message would you want to tell your fans in Los Angeles specifically?
LE: Sure, my brothers, nephews and my aunts who still live in Los Angeles. As for my fans in Los Angeles, I want to say that I love them and hope to see them at The Conga Room on Thursday, March 13 for what will be a great night. Very anxious to be there again and I thank them for all their continuous support.
———————————————————————————————
Luis Enrique
Thursday, March 13
The Conga Room
www.congaroom.com
Tickets start at $40
Video Slider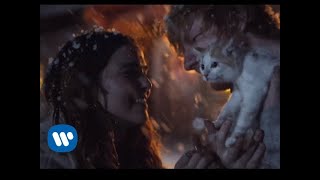 Win Tickets to See Ed Sheeran at the Rose Bowl
Ed Sheeran is back in Los Angeles, and your chance to see him perform is at the Rose Bowl in Pasadena on Saturday, Aug. 18. We are giving away complimentary tickets to the show. For a chance to enter to win, email us at
[email protected]
with "Ed Sheeran" in the subject line and tell us why you would like to go.