Luis Del Villar Launches Gerencia 360
Luis Del Villar has launched his own record label. (Ramon Aviles/Living Out Loud LA)
The businessman Luis Del Villar officially launched his own record label Gerencia 360 Tuesday night at the Conga Room in Los Angeles.
Del Villar seeks to support the young talent and be a quality option in the regional Mexican music, among other genres. He was present at a red carpet and press conference, where Escort Group, Martin Castillo, Jorge Santacruz and Noel Torres accompanied him.
Dressed fashionably, Del Villar said he felt very happy and satisfied to see friends, colleagues, artists such as Mariano Barba, family and team of the label. Thus far, they have greatly supported his new adventure.
"This is a project that was born two years ago, but that was not carried out at that time because everything in life is a process," said Del Villar. "We had always dreamed about and had the vision of having a business of our own."
The concept of Gerencia 360 is to develop and support new talent that hasn't been heard of. On the one hand, it aims to continue to promote the career of Noel Torres at the highest level.
"I am one of those people that likes challenges and developing things in life," added Del Villar. "It will surely be a challenge in launching new people. The talents believe in our ability as a company to carry out that desire to excel and help them succeed as artists."
On if in a future thought to attract their ranks to singers established and recognized assure you have a comprehensive list but that so far there is nothing confirmed but would make it known at the time indicated.
Torres said he was very happy to attend such a special event in honor of supporting Del Villar.
"I am very happy because we have always been very supportive," said Torres. "We've done work in the past and we'll continue to do more."
Video Slider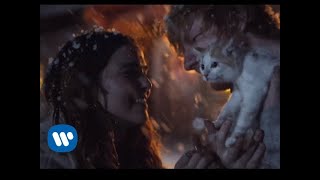 Win Tickets to See Ed Sheeran at the Rose Bowl
Ed Sheeran is back in Los Angeles, and your chance to see him perform is at the Rose Bowl in Pasadena on Saturday, Aug. 18. We are giving away complimentary tickets to the show. For a chance to enter to win, email us at
[email protected]
with "Ed Sheeran" in the subject line and tell us why you would like to go.