Lucha VaVoom: Quite the Entertaining Experience
Last night's Lucha VaVoom featured wrestling. (Ruben Rojas/Living Out Loud LA)
I always thought the movie Nacho Libre was strictly written and made for comical reasons, and while that may be partially true, last night I found out Lucha Libre actually exists!
The only kind of wrestling that I have ever watched was WWE, but even that never intrigued me. Nor did it spark my interest in ever watching a wrestling match live. But you know what they say: everything is better in person.
Lucha VaVoom has an annual show called "The Cinco De Mayan" celebration in May. But, by popular demand, the people who were not able to get tickets to the last show have spoken and, thus, the "Return of Cinco de Mayan" came about in July.
Lucha VaVoom is a show where Mexican wrestlers, who wear masks, flip and fly while performing acrobatic stunts. Throughout the show they have several matches that provide endless entertainment and comical commentary. In between matches, they have the finest, burlesque acts that cause, mostly the male audience, to go wild.
They also had incredible performances by the Grupo Folklorico de CSUN, Mexican mariachi, and Aztec dancers.
And it even featured The LVV Debut of Skayde, Mexico City Super Estrella, Blaine Capatch & Tom Kenny, Lowrider parade and a special set by DJ Chucuchu. Of course, El Ves (The Mexican Elvis) made his presence felt.
The Mayan theater was definitely the place to be Thursday. First of all, it's loud and the audience already made themselves feel at home as the theater was serving tamales and tequila for dinner. And no, as a Mexican woman, we don't even consume that for dinner. But we do love our tamales during Christmas and holidays and our tequila for parties. So this was an endearing touch for those present.
There was an astonishing Mexican atmosphere and culture before, during, and after the show. The ambiance turned out to be one of those that can be remembered for its pure entertainment. Even before the show began, hundreds of people screamed their lungs out to no surprise.
One of the most prolific moments of the night arrived at the start when the the emcee would yell, "Luuuuuchhhhaaaa!!" and the audience would reply, "VaVooooooommmm!" Imagine experiencing that for about a minute.
Lucha VaVoom's show is truly a performance built for anyone looking to have one heck of a time, including a non-stop, action packed scream-athon. It's where wrestling, striptease, and comedy collide, but at an entire level.
The wrestlers were fighting to the point where they were throwing themselves in the audience, the exotic dancers were teasing the men slowly during intermission with seductive music and slowly taking off their clothing. They ended their dance routine wearing a thong and pasties. This is where guys could easily fall in love with the show for its provocative scenery. Definitely a must see!
Video Slider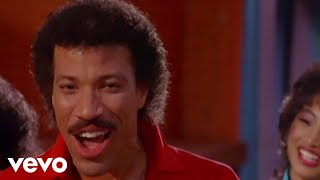 Win Tickets to See Lionel Richie at Hollywood Bowl
Lionel Richie is performing with very special guest Mariah Carey on the All the Hits Tour, and your chance to see them is at the Hollywood Bowl on Monday, July 31.