Love EDM? Learn To Make Your Own!
Love EDM? Learn to make your own!
In the 21st century, Electronic Dance Music (EDM) has become one of the most popular forms of music. DJ's are sometimes paid upwards of a million dollars for one-off gigs at huge Las Vegas casinos, where the clientele is paying thousands upon thousands of dollars for bottle service. While this over-the-top scenario is a bit much, there is a subtler side to electronic music in smaller clubs, basements and unlicensed warehouse parties around the world. Artists like Dan Snaith (of Caribou fame), Kieran Hebden (Fourtet), and Jon Hopkins are making thoughtful, soulful music that still carries the heavy thump that makes you move and groove all night long.
An interesting aspect of electronic music is that it doesn't necessarily require the same skillset as recording instrumental music or music with vocals. Often the music is sample based, with beats programmed on a grid with the click of a mouse and then layers of sound overlaid on top of that. In our current era of rapid technological advancement, you can easily download programs and tools in which you can build your own EDM tracks without laying hands on an instrument. Thus, if you are a fan of electronic dance music, but you are dubious that you could do it yourself, think again. You can't expect your first track to come out sounding like Skrillex or David Guetta, but you could probably piece together something passable if you make the effort.
In this post, we'll explore a couple issues central to understanding the process of EDM (and why making it is easier than making a modern-day Darkside Of The Moon):
Taste Over Skill:
If you were to look at different genres of music on a sort of skill spectrum, on one side you would find styles like bluegrass and jazz, which require a tremendous amount of rigorous training, musical understand and thousands upon thousands of hours of running scales, imitating the greats and improvising. In the middle are styles like garage rock that require less technical prowess. On the opposite end of jazz is EDM – it does not require the musician to be proficient on any particular instrument, it does, however, rely heavily on the artist's taste. Big club bangers are often tasteless and in your face, but this is exactly their purpose, within the world of EDM, you need to decide whether you want to make nuanced, detail-oriented music, or party soundtracks for frat houses.

Learning Can't Hurt
If you've gone ahead and purchased Ableton, you've probably spent some time sifting through the sounds and samples that come with the program, and maybe you want to add your own personal touch. Even if you have no experience with live instruments, you might consider at least picking up a digital synthesizer that you can play over your Ableton tracks, a tactile aspect to a sometimes robotic process. Learning to play a few chords and simple leads on a synth is not that difficult, and it will quickly help you develop a deeper sense of melody and harmony. Taking a few music lessons with professional musicians to learn piano or synth will prove indispensable as you set out on your digital adventures and try to put your own unique stamp on a musical style that can all to often sound incredibly generic.
Video Slider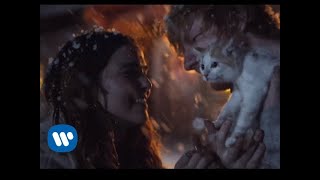 Win Tickets to See Ed Sheeran at the Rose Bowl
Ed Sheeran is back in Los Angeles, and your chance to see him perform is at the Rose Bowl in Pasadena on Saturday, Aug. 18. We are giving away complimentary tickets to the show. For a chance to enter to win, email us at
[email protected]
with "Ed Sheeran" in the subject line and tell us why you would like to go.