Los Cenzontles to the Rescue of Mexican Music with Alma Campirana
Emiliano Rodriguez, Fabiola Trujillo, Lucino Rodriguez and Eugene Rodriguez of Los Cenzontles (Mike Melnyk)
Alma Campirana is the new album from Los Cenzontles, a group that promotes the preservation of the pure roots of Mexican music for new generations. "La Rielera" is the first single from the album.
With a 25-year career and 23 albums recorded, Los Cenzontles are a strong group whose band members grew up in American culture with Mexican roots. It's because of this that, through their music, they are able to contribute with honesty and integrity, a way to preserve and disseminate Mexican music in its purest form.
Lucina Rodriguez, Eugene Rodriguez (director), Emiliano Rodriguez and Fabiola Trujillo are the four founding members of Los Cenzontles. In their interview with Living Out Loud – Los Angeles, Lucina talks about their new album and her mission as an ambassador of ranchera music.
"'Cenzontles' is an Aztec word. Our musical director chose this word because the cenzontle (mockingbird) is the bird of 400 voices," she informs. "Like it, we play and sing different styles of traditional Mexican music, such as the Son Jarocho, Son Abañejo and Son de Jalisco. We also compose our own music."
The group was born in the San Pablo bay area with the idea of rescuing Mexican traditions, Mexican music and helping troubled youth get off the streets, so that they could have the opportunity to get to know about their roots and where they come from. Their musical style captures the authentic sound of classic ranchera music, implementing organic sounds and basic instruments. They evoke the artists of the Golden Age of Mexican cinema and music, having been influenced by all the greats such as Las Jilguerillas, Las Hermanas Nuñez, Hermanas Huerta and others, while preserving their styles.
"For example, one style is that of the Son Abajeño of Michoacán and the pirecuas, which we sing in the Purépecha language, and is also part of what we are trying to rescue," Lucina begins. "In the Son Jorocho, we use traditional instruments like the revelry, the fife and percussions such as the tambourine, the jawbone and zapateado, which are also combined with traditional mariachi because they are the same as the Sones Abañejos from before that were converted into an almost orchestral mariachi with trumpets and guitars. All of those instruments that they have added to the traditional mariachi today are just a guitar, a bass and two violins."
Los Cenzontles find themselves in full promotion of their latest album, Alma Campirana, which contains the classics "La Rielera," "El Asesino," "El Columpio," "A La Luz de Una Vela," "El Sepulcro de Zapata," "Pelo de Oro," "Mejor Me Voy," "Ojitos Verdes" and "Paloma Querida." These are songs of the '50s to '60s era, with a mere campirano cut and are likely to evoke memories for parents and grandparents; but the younger generations will also learn from this music that represents their culture.
Alma Campirana is currently available. For more information, visit loscenzontles.com.
Karen Cruz contributed to this story.
Video Slider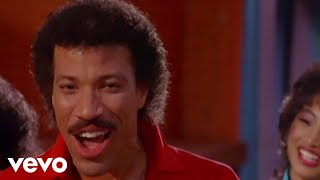 Win Tickets to See Lionel Richie at Hollywood Bowl
Lionel Richie is performing with very special guest Mariah Carey on the All the Hits Tour, and your chance to see them is at the Hollywood Bowl on Monday, July 31.