A Look at ScareLA 2017: Celebrating What's to Come This Halloween Season
Joo Skellington as the Evil Queen Hag at ScareLA (Sabina Ibarra/LOL-LA)
Sweeping the summer in Los Angeles is the excitement for Halloween, and the city's own convention, ScareLA, got in the spirit by hosting its fifth annual event. Kicking off with last Friday's city-wide decree that there would be a ScareLA day in the summer, founder Lora Ivanova caught up with LOL-LA in the mist of the festival to talk about the con and the recognition it was awarded in the heart of downtown Los Angeles.
"We're excited to celebrate our fifth year here. What an amazing welcome back to the city of L.A., We think ScareLA is about the diversity of Los Angeles and Southern California, and to have the city recognize that and the fact that we have a valuable footprint here as a community in Los Angeles, is really meaningful to us," Ivanova shared.
Walking around the floor, amongst the ghouls and boils of all ages, what stood out was the diversity of locals gathering as attendees, panelists and vendors. Online talents such as viral Disney make-up effects artist Joo Skellington wandered the floor as the Evil Queen in Hag form, and Instagram/Etsy top vendor Love, Pain and Stitches (the Riverside native mom-and-son team behind those incredible Jack-O-Lantern purses that sell out in minutes online) had a line with its own dedicated fans extending across aisles to nab one of their handmade creations.
"We spent a good part of the year tracking down some of the most talented creators and most unusual in some cases of vendors that we could bring to ScareLA," said Ivanova. "We see the show as a platform for discovering not only costumes and makeup and prosthetics – obvious Halloween goodies – but also things like non-profits that raise awareness around preservation of real-life little monsters and alliances against bullying in the cosplayer community."
And by real-life little monsters, she of course meant the most adorable station at the con where you could adopt kittens that needed homes, run by the Kitty Bungalow Charm School rescue. Also on the floor were various fanclubs and collisions that united like-minded folks through their love of genre, like an anti-bullying anime club and horror sites looking to uplift future horror filmmakers. There was even a panel where attendees could participate in a pitch contest to fund a movie. This is what fuels Ivanova's enthusiasm.
"We really want to make sure people can not only shop but also learn more and discover new passions at ScareLA. Growing up, I saw Halloween as an experience of self-expression and freedom to be whoever you want to be. I was always one of those weird kids who used to cosplay before it was a thing; I would just show up to school for my presentations wearing costumes. Later on, I realized there's a whole community of people like me that are into the strange and weird through traveling, the internet and growing up. The inspiration came from the desire of wanting to bring all of us together."
After a weekend of running a show and having her mom visit it for the first time to see what her daughter has created with the Halloween community of Los Angeles, we asked Ivanova about her plans for next year, if she had any past the show's conclusion or just plans to rest. She laughed, not showing a bit of tiredness and still full of energy to hoist her baby through its toddler monster years.
"First thing I'm gonna do when this is over is sleep for about a week straight. We're already planning for next year, bigger and better every year! We have some even bigger, ambitious dreams to make this more immersive, more interactive and keep breaking that fourth wall so we can further build an incarnation of Halloween in August."
Video Slider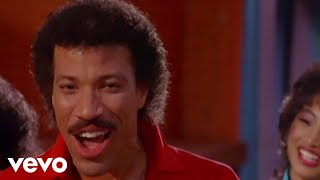 Win Tickets to See Lionel Richie at Hollywood Bowl
Lionel Richie is performing with very special guest Mariah Carey on the All the Hits Tour, and your chance to see them is at the Hollywood Bowl on Monday, July 31.