LOL-LA Survived the Great Horror Campout of 2014
One of the Great Horror Campout's crowned Hellmasters, adorned with entrails (Great Horror Campout)
In the summertime, nothing beats camping in the woods, roasting marshmallows and sleeping beneath the moonlight. You know, the kind of nights where after you tell ghost stories you have some trouble going to sleep because the noises in the woods sound like danger's afoot. You think of all the scary movies you've seen with killers like Jason making mincemeat out of camp counselors and try to force yourself to think that those things don't really happen in the real life, but secretly wonder what would happen if they did.
At the Great Horror Campout you get a taste of the possibilities of ending up in a terrifying scenario where your survival skills are put to the test by hillbilly crazies, goatmen, ghosts and the like. This Living Out Loud correspondent got to do just that at the GHC's 2014 kickoff weekend at Griffith Park's Old Zoo. Here's a recap of the event with some tips for anyone wanting to attend or head out to any of the next stops, like San Diego.
8 p.m.-10 p.m.
After arriving pretty early to check in, I made some friends in line who attended the year before. I had no idea what to expect as I had only heard rumors of the kind of things they did last year. I was given a little insight about the hidden clues in my dossier for the main scavenger hunt event and how items (called Scag) were my means of survival – if I could find them in time before being taken. See, Scag items included things like bones, vials, candles and coins among other things that, once collected, could be turned in to qualify for the big prize of becoming a Hellmaster and receiving some very special privileges in future camps. My friends explained that Hellmaster status would require a lot of perseverance and a strong stomach. One of them revealed that getting comfortable in small spaces was required, as she had to lay in a coffin for a while the year before until she figured out a special knock.
The first thing we did once inside was report to our tents, drop our sleeping bags off and keep our Scag bags on us with our dossier (our first piece of Scag). As I walked uphill to the tentgrounds that were laid out before the Old Zoo, a fellow writer noticed a seemingly used condom on the ground and walked away from it. After guessing that it might not just be trash, I consulted my dossier and realized that it was indeed a Scag item. I picked it up using a ziplock bag that I brought in case I had to grab gross things. It's a slasher inspired camp, so it made sense.
We were informed that dinner was served and headed back down as some of the monsters and deformed counselors began to approach us. My tent was constantly being circled by an ever-present Cthulhu, a very oozy young lady, and my neighbor was a known comedian and his friends who may have been a bit scarier than the monsters.
While we ate, the Headmaster, a twisted combination of Bill Moseley and Matthew McConaughey, laid out the ground rules that we were to follow all his instructions, mind his rule changes throughout the night but, above all else, not to touch the monsters even though they were free to grab us.
Pro-Tip: Ziplock baggies will save you, and keep your eyes open for Scag. It's around even before the hunt begins.
10 p.m.-2:30 a.m.
The games began. In order to not divulge the full experience, I'll share a couple of the activities. Back to the condom, upon closer inspection of the dossier, it came to my attention that the condom was to be filled with green ooze before it could count as an item toward the game. I recalled the strange crazed monster lady who was petting herself around the tents and excreting green ooze. I came to the realization that she was the one to get the ooze from, having to collect it would be interesting and, to some, it would be comfort-level testing. Other items included teamwork. In order to get into the spider's nest, teams would have to interlock into a human centipede shape and walk on their hands in a race to the finish line before getting to the point of trudging through tubs of blood and digging for eggs to milk green liquid into from the teat of a ginormous spider lady. There was a lot of physical activity, such as climbing and hiking through obstacle course-like environments. There were also moments of rest that included playing real-life operation where you had to dig for organs in a body that could shock you and a maze where you could only move when a statue could not see you. Fans of "Doctor Who" would probably be weary of blinking.
Throughout the night there were bigger tournaments like tent sections being pitted against each other in bloody tug of war and full-out, blood-filled water gun shootouts. You were guaranteed to be covered in something and having to dig through gooey body gunk. If you thought you were careful or decided to change after getting green spider ooze on your shins, participating in the horror movie scene shadowcasts would result in bird poop being flung on you and, in one lady's case, a bucket of pig's blood being dumped on her.
During this time of night, being taken was quite the likelihood. A van would roll around the camp collecting people by putting black bags over their heads and driving off with them. Goats would goad you into climbing into trash dumpsters and not let you out until you bartered with your scag to be released. Mind you, at times you would be trapped and covered in so many things.
Not to worry though, all of the monsters and everyone who is a part of the experience did an excellent job at making sure you were safe and having fun. They helped you out of the dumpsters or led you around uneven terrain to your next item of Scag. The van kidnappers gave you candy. If things got to be too much to handle, there was also a safe phrase to hit pause and head back to the tents/safe zones. All you had to do was say "I want my mommy."
This writer never broke.
Pro-Tip: While you can't have more than one of the same item of Scag by the end of the night, you might find yourself surrounded by multiple of the same item while trapped in say, a dumpster. Put the one you'll collect with your other items, but barter out with the duplicate and get out of there before the monsters take more. Also, never change too early into your extra clothes. You'll be crawling through gunk, swimming or walking in bloody water; you never know when something's coming at you. And, drink lots of water.
2:30 a.m.- Dawn
Around 2:30 a.m. all Scag was expected to be turned in. Most received a cool Great Horror Campout shirt out of it, but a few, who did find the special and hard-to-find Scag like the hearts and severed heads, qualified for the perks of Hellmaster. The hell hunt ended and it was lights out for those who wanted to sleep. The arts-and-crafts and movie-screenings stations of the event continued until dawn for insomniacs and those who couldn't get to that part of the event because they were too busy hunting for Scag. After most retreated to their tents, this correspondent decided to make a mask while everyone thought they would be safe in their tents. I will not disclose any events I may or may not have witnessed in the dark of night while crafting with the great company of counselors. They revealed that if people had crafted during the hell hunt that they had clues to where major Scag was.
In the morning, all those who qualified for Hellmaster status were made to compete in a final round of horror trivia. They were asked questions about new and classic horror films to determine who had the pedigree to wear the sash and badge of honor. In the end, six lucky attendees were congratulated by their camp counselors and adorned with scout-inspired sashes and cool entrails.
Then we were told to get the hell out as the L.A. Great Horror Campout ended.
Pro-Tip: If you can't wait till next year, make the drive out to the San Diego weekend, Aug. 15 and 16.
For tickets and more information, visit greathorrorcampout.com.
Video Slider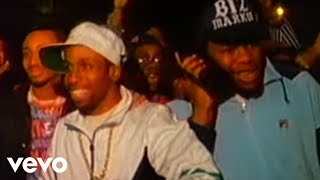 Win Tickets to See I Love The 90's at the Microsoft Theater
I Love The 90's has an upcoming show in L.A. and now is your chance to go at the Microsoft Theater in Los Angeles: Saturday, March 5th. We are giving away tickets to the show. Subscribe to our mailing list!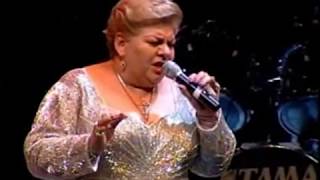 Win Tickets to See Paquita la del Barrio at the Microsoft Theater
Paquita la del Barrio has an upcoming show in L.A. and now is your chance to go at the Microsoft Theater in Los Angeles: Saturday, February 27th. We are giving away tickets to the show. Subscribe to our mailing list!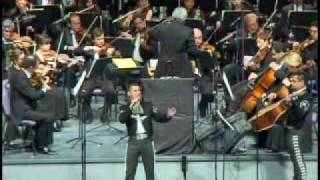 Win Tickets to See Mariachi Vargas De Tecalitlan at the City National Grove of Anaheim
Mariachi Vargas De Tecalitlan has an upcoming show in L.A. and now is your chance to go at the City National Grove of Anaheim in Anaheim: Friday, February 12th. We are giving away tickets to the show. Subscribe to our mailing list!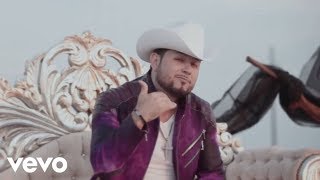 Win Tickets to See Roberto Tapia at the Microsoft Theater
Roberto Tapia has an upcoming show in L.A. and now is your chance to go at the Microsoft Theater in Los Angeles: Saturday, February 6th. We are giving away tickets to the show. Subscribe to our mailing list!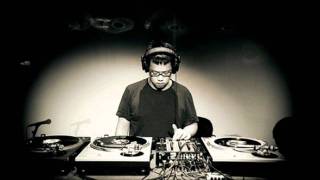 Win Tickets to See Kid Koala at Royce Hall
Kid Koala has an upcoming show in L.A. and now is your chance to go at Royce Hall in Los Angeles: Friday, January 29th. We are giving away tickets to the show.