Lila Downs Talks Pecados y Milagros, Music, Art, and Current Tour
Lila Downs, a Mexican-American singer-songwriter who sings her own compositions, is set to perform on Sunday, September 22 at The Greek Theatre in Los Angeles. (Courtesy of Johnny Lopera)
The "Pecados y Milagros Tour" is the current project of Mexican singer-songwriter Lila Downs. The tour began in 2011 and it continues once again in the U.S. to promote her seventh studio album, Pecados y Milagros (Sins and Miracles).
Two years after it began, this latest tour continues with great success and has served as an ideal platform for its promotion, while bringing the album all over Mexico, Latin America, parts of Europe and Asia, and of course, the U.S.
Downs, who was born Ana Lila Downs Sánchez, performs on Sunday, September 22 at The Greek Theatre. Carla Morrison will serve as a special guest.
The album is composed of 12 songs, which include "Mezcalito," "Palomo del Comalito," and "Zapata Se Queda" (guest-starring Celso Piña).
Pecados y Milagros is dedicated to the mezcal and to the indigenous women who, through their lives, bring the world great knowledge. This album also discusses the rampant violence in Mexico, and thus the problematic duality of emotions that ensues, as well as that pursuit of the spirituality that brings strength. Downs defines her songs as expressions of sorrow due to the negative events, but at the same time, as lyrics that can give her wings to travel to places where sins and miracles occur.
On top of being a singer and songwriter, Downs also is a composer, producer and arranger, too. She's the daughter of an American father and an Oaxacan Amerindian mother. She has become one of the leading representatives of Mexican music, with an original style that mixes different genres such as cumbia, bolero, folk, jazz and other world music.
In her 20-year career, she has recorded nine albums, as well as being featured as an actress in several films.
Her musical style is well-defined and highlights Mexican customs and culture. This has served her well, as it has brought her acclaim not only in her country, but in Europe and the U.S. as well. She has also transformed into one of the leading defenders of Amerindian and migrant peoples, as well as a social activist who fights for the rights of the less fortunate.
In an interview for Living Out Loud, Downs discusses her album and her current tour, as well as other topics that reflect her perspective not only as an artist but as a person.
Living Out Loud: At what stage would you say your most recent album, Pecados y Milagros, is at right now? How has everything worked out thus far?
Lila Downs: It's going very well, thank God. The album has been out for over a year and we've had a very joyous, yet long tour. We had the opportunity to do some shows in parts of Mexico we hadn't been to before, such as Tamaulipas, Chiapas and Yucatan. And it gives me great joy that my music has been able to reach those places that for so long have been plagued by the violence our country has been experiencing. The album explores this theme throughout and has songs that allow us to take a breather. It also has some classic Mexican songs and other songs that talk about our cultural riches, such as the mezcal and tortillas.
LOL: Tell us a bit about the production process for this album.
LD: My husband Paul Cohen and I have produced the album musically, and we worked in studios in New York and Mexico with the collaboration of wonderful musicians, some of whom have had important musical histories with great Mexican singers. Half of the songs were composed by my husband and I- one talks about mescal, another talks about the women who grind the corn, others talk about womens' roles in drug trafficking, another talks about love. For me, it's important that my work creates and conveys something more than just singing.
LOL: What's the concept behind Pecados y Milagros and what message do you wish to convey?
LD: The concept of this album is based on our morality as human beings, especially Mexicans. We speak the truth up to a certain point. We're in love with sin but at the same time, we see miracles on our land, and I believe that a lot of these miracles come while we're suffering from our sins. As Mexicans, we have great strength. And with our faith, I believe we can lift mountains. And even though we have a lot of problems, I believe we can finally find a more positive place.
LOL: Regarding the creativity of your unique art that we can observe in your shows, do you rely on collaborations or do you generate all of the ideas?
LD: I work with a group of collaborators, which has changed over the years. So this group of people who work with me have created a team to execute my concepts and ideas. But yes, primarily, I am the one who directs the artistic aspect. As far as the musical aspect, my husband also produces with me, since he has experience with street and circus music. We both love music that helps bring us closer together with the public. I am not a big fan of formal recitals. I was educated in classical music yet I don't like that genre very much.
LOL: In these current times where music CDs don't sell as much as before and with all these other platforms to distribute material, is it possible to live off of the art and a music genre that is not mainstream?
LD: Yes, of course you can live off of making art. In our case, we've been blessed by an audience who really likes us, who send us messages, and who tell us we've helped improve their lives through some off our songs. And that makes us very proud of what we do. Obviously, it's no easy feat and it's not all pretty, but we've been working in the industry for 20 years. Pecados y Milagros is our ninth album and it's very comforting to see that one's grain of sand is yielding results. In Oaxaca especially, I've been seeing changes in people's attitudes towards indigenous clothing, towards respect for women, and I do believe that music can change and affect many things.
LOL: What do you think about Latin youths born in the U.S. who don't really know their music and who, in one way or another, are ashamed of their roots?
LD: In the majority of cases, I would say to look in the mirror. I believe we have these roots, but sometimes we're hypocrites about it. And I think that in the U.S. especially, we have to work on this more so that the youth can get to know a bit more about the riches we get to experience culturally. This is so that at any given moment they can share who they are to other North Americans of different origins, and say, 'look, this is my heritage and this is where my forefathers come from, and that's why I look this way and why I'm proud, so learn to respect me.' I believe it all starts with us.
LOL: What advice would you give to these young people who don't know this culture that they live in?
LD: More than anything, I would say, look for your roots and be proud of what you are and be strong in the face of others. I think that our indigenous roots sometimes makes us too noble, which most of the time is a very positive characteristic, but sometimes people do too much harm in light of this because it makes us too docile. So because of this, we have to organize and become stronger, primarily with pride and education. I don't believe in weapons. I believe violence begets more violence, and I strongly believe in education.
LOL: What's your perspective on immigrants and indigenous peoples?
LD: I'm a type of migrant with obviously many privileges. I grew up with a woman who was a migrant who lives 20 years of her life in Minnesota and is my mother. She's a woman of 'Mixteco' origins who stopped talking to me in her native tongue because she was embarrassed and for fear of repercussions. At that time, it was prohibited to speak in native tongues. So this history has been very painful for me in many times of my life. I keep writing songs and stories where I can explore that search for that pride which eludes me in different stages of my life.
******************************
Lila Downs plus special guest Carla Morrison
The Greek Theatre (greektheatrela.com / (323) 665-5857)
Sunday, Sept. 22, 2013 at 7:30 p.m.
Price: $64.75 / $49.75 / $29.75
*******************************
Edison Millan contributed to this story.
Video Slider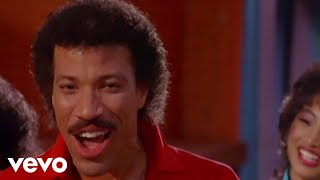 Win Tickets to See Lionel Richie at Hollywood Bowl
Lionel Richie is performing with very special guest Mariah Carey on the All the Hits Tour, and your chance to see them is at the Hollywood Bowl on Monday, July 31.