Light Up Your Life with LampyPets
The newest bedroom or desk staple is the adorable animals of LampyPets! (Courtesy photo)
For some children, the dark is a terrifying thing that results in sleepless nights. Sure, a typical nightlight can be purchased, but why not get them an item that displays their character and interests?
Thanks to LampyPets and their collection of adorable LED kids lamp, children can feel safe and comforted by the light and company of their new animal friend.
With 14 LampyPets currently available, children are able to choose their favorite from giraffes, to elephants, cats and dogs.
Each lamp is available in various shades.
Cat lovers will fall in love with LampyPets Kitty – Katie and LampyPets Kitty – Boo.
Katie is a lovely shade of pink and has a red bow collar, while Boo is white with a red bow collar.
Not to be forgotten are Becca (yellow), Socks (white and black) and Tiger (white and yellow), all are from the LampyPets Kitty category and all act as a pencil holder in addition to providing light.
When it comes to adorable dogs, kids can choose from LampyPets Puppy– Fred (yellow), LampyPets Puppy – Sam (pink) and LampyPets Puppy – Spencer (white).
For giraffe fans, LampyPets Giraffe – Ginny (pink), LampyPets Giraffe – Pokey (white) and LampyPets Giraffe – Sunny (yellow) will certainly brighten up any day.
Last but certainly not least are the trio of elephants in the form of LampyPets Elephant – Elliot (blue), LampyPets Elephant – Emma (pink) and LampyPets Elephant – Lily (white).
Each whimsical lamp retails for $59.99
The lamps all feature three dimmer settings and can be used as lamps and as nightlights.
To turn the upper lamp on/off, simply touch the right eye (of any character) and touch again to change the color temperature.
To use the dimmer settings, touch the left eye or hold the left to turn the night light on/off.
All LampyPets are made from High Grade ABS and have a life span of 20,000 hours.
The LampyPets Kitty and Puppy collections can both be used as pencil holders.
These lamps make the perfect gifts for any child and can be purchased at www.lampypets.com.
Video Slider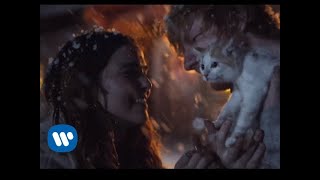 Win Tickets to See Ed Sheeran at the Rose Bowl
Ed Sheeran is back in Los Angeles, and your chance to see him perform is at the Rose Bowl in Pasadena on Saturday, Aug. 18. We are giving away complimentary tickets to the show. For a chance to enter to win, email us at
[email protected]
with "Ed Sheeran" in the subject line and tell us why you would like to go.