Learning to Drive, Out Now on DVD
Ben Kingsley and Patricia Clarkson in Learning to Drive (Linda Kallerus/Broad Green Pictures)
Patricia Clarkson, one of America's most talented character actresses, starred in her best leading role since The Station Agent last year in Learning to Drive, which receives its DVD release next week. The film, which was directed by Isabel Coixet and also stars Academy Award winner Ben Kingsley, allows Clarkson the type of role in which she has excelled during her career, playing women whose essential sadness is tempered by Clarkson's crack comedic sensibility. A great Patricia Clarkson character is one who could make audiences either laugh or cry at any given moment, and her Wendy is a prime example of that.
Despite its lightly comic sensibility, Learning to Drive has a particular political significance in the age of Donald Trump-style nativist fear of immigrants, particularly those from non-European cultures. The half-Indian Kingsley portrays a Sikh cab driver who teaches the Manhattan native played by Clarkson how to drive a car so that she can visit her daughter in Vermont, and the two bond over their shared intellectual curiosities as her marriage ends and his, an arranged marriage, begins. The film is a perceptive look at how two different cultures interact with one another, with a surprising lack of judgment and immense empathy for its characters. Coixet and writer Sarah Kernochan portray Sikh culture in an extremely sensitive manner; it is easy to appreciate how calming the religion must feel for its adherents and the peace that it might offer them.
Learning to Drive is a fine showcase for both Clarkson and Kingsley, who approach the material with the grace and intelligence that one would expect from both actors. Clarkson and Kingsley are among the most versatile actors working today, but they might be at their best when they exude their natural intelligence as they do here. This is one of last year's most underrated gems, with two of the best performances.
Learning to Drive is available on DVD Jan. 19.
Video Slider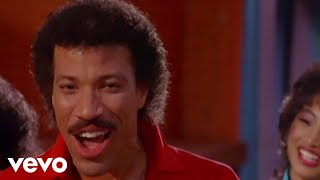 Win Tickets to See Lionel Richie at Hollywood Bowl
Lionel Richie is performing with very special guest Mariah Carey on the All the Hits Tour, and your chance to see them is at the Hollywood Bowl on Monday, July 31.