Late Night Bites Menu at Plan Check – Fairfax Makes Night Owls Rejoice
Beer nuts at Plan Check Fairfax. (Dylan + Jeni)
Plan Check – Fairfax unveiled their new Late Night Bites menu, featuring hearty and value-driven specials.
The new menu will be served daily 2 hours before closing (Sunday-Wednesday 10 p.m.-12 a.m.; Thursday 11 p.m.-1 a.m.; Friday-Saturday 12-2 a.m.), and offers a variety of options for any hungry night owl, including Taco Hamburguesas composed of two ground beef tacos, habanero salsa, cheese, guacamole, and cilantro, Green Pimento Cheeseburgers with a choice of beef or chicken patty, spicy green pimento cheese, and fried onions served on a crunch bun and Smokey Fried Chicken Sandwiches prepared with yam preserves, smoked milk gravy, hot sauce, and pickled okra.
If you're just in the mood for a snack, try the Pastrami Gravy Fries served with beef tallow French fries, pastrami bits, pastrami gravy, melted Swiss cheese, and chopped pickles, or their popular Beer Nuts.
For desert, the new menu offers a Fifth Taste Beer Float with espresso stout and Candy Cap Mushroom Buffalo Trace infused ice cream or their Un Café Va Bene with Cynar, Gabriel Bouder cassis, and cold pressed coffee.
Plan Check – Fairfax will also offer a rotating late night special that changes throughout the week.
For more information, visit www.plancheck.com.
Plan Check – Fairfax
351 N. Fairfax Ave.
Los Angeles, CA 90036
Video Slider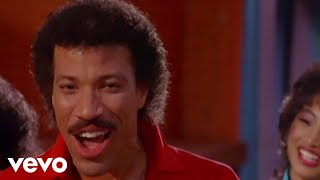 Win Tickets to See Lionel Richie at Hollywood Bowl
Lionel Richie is performing with very special guest Mariah Carey on the All the Hits Tour, and your chance to see them is at the Hollywood Bowl on Monday, July 31.