Lakers Uphill Climb Continues as they Lose 5th Straight
Nick Young had a game-high 28 points off the bench for the Lakers. (Facebook/LA Lakers)
"http://lol-la.com/wp-content/uploads/2019/04/bunbury-banner.jpg" alt="disney on ice banner">
"http://lol-la.com/wp-content/uploads/2019/04/disney-on-ice-banner.jpg" alt="disney on ice banner">
"http://lol-la.com/wp-content/uploads/2019/04/7.png" alt="disney on ice banner">
The Los Angeles Lakers have now lost 11 of their last 12 games. That is as tough to say as it is to watch.
LA fell to the Cleveland Cavaliers 120-118 Tuesday night despite strong efforts by Lakers' Nick Young and Jodie Meeks.
Offense wasn't the issue for the Lakers as they shot 52.4 percent from the field and 73.9 percent from behind the arc. The Lakers even outscored the Cavaliers in fast break points 17-5.
Ironically, it wasn't even the turnovers (although they didn't help), which were cut down significantly.
Ultimately, it was the Lakers lack and/or absence on defense that caused them to lose their fifth straight game. The Cavaliers are the second worst road team in the NBA, but managed to shoot 46.6 percent from the field, 76.5 percent from behind the arc and 78.1 percent from the free throw line.
Cavaliers' Luol Deng earned his paycheck; he posted 27 points and was 5-of-5 from the three-point line.
Despite Young putting up a season-high of 28 points to compliment Meeks' 26 points, the Lakers were killed on the board. Cavaliers' Tristan Thompson grabbed 13 rebounds, while Anderson Varejao had 18. The Lakers were outrebounded 48-35.
For the seventh time this season the Lakers have been outrebounded by 13 or more.
The Lakers were put in a position to win, but failed to close it out due to another lackluster performance in the third quarter. Going into the second half with a six point lead, LA quickly saw that vanish as they were outscored 31-22.
From there, it was an uphill climb.
The Lakers managed to pull within two points, but could never regain the lead. Young attempted to be the hero and despite having a good look at the basket, he failed to connect.
"It felt good, there's nothing I can say I wish I could take it again…I wish it went in," said Young. "[We need to] stop putting so much pressure in the second half."
The Lakers schedule doesn't get any easier as they head on the road for a seven-game road trip.
"We got to somehow get a win," said Young. "It's to early in the season to give up…we have to do it for the fans."
The Lakers visit the Phoenix Suns Wednesday.
Video Slider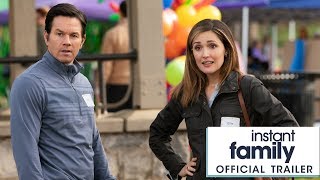 Win a Blu-ray + DVD + Digital Copy of Instant Family
Everyone everywhere can now enjoy Instant Family on Digital and on Blu-ray™ Combo Pack, and DVD on March 5 from Paramount Home Media Distribution. For a chance to enter to win at random, please email us at
[email protected]
with "Instant Family\" in the subject line and let us know why you\'d like to win a copy. This contest ends March 25, 2019.
"http://lol-la.com/wp-content/uploads/2019/04/7.png" alt="disney on ice banner">
"http://lol-la.com/wp-content/uploads/2019/04/bunbury-banner.jpg" alt="disney on ice banner">
"http://lol-la.com/wp-content/uploads/2019/04/disney-on-ice-banner.jpg" alt="disney on ice banner">