Lakers Rewind: 2014 World Cup Fever
As the FIFA World Cup kicks off, Lakers Kobe Bryant and Steve Nash return to their first love: soccer. (Steve Nash Instagram)
Forget the Miami Heat, forget the San Antonio Spurs, Los Angeles Lakers super star Kobe Bryant is locked in to something else. After four years of waiting, the 2014 FIFA World Cup is here.
Bryant is no stranger to soccer having growing up in Italy; it was his first love before basketball.
"It's my favorite sport to watch," Bryant said in an interview with ESPN Brazil. "I enjoy watching fútbol more than I do watching basketball actually."
Bryant isn't the only Laker enjoying the sights and sounds of Brazil. Lakers teammate Steve Nash is also visiting Rio De Janeiro.
A few days into the games, Bryant is already adamant about who he has going to the finals and taking it all. He isn't the only one.
"As of now I'm predicting Brazil-Argentina [in the] finals," said Bryant, who recently picked Brazil to win it all during an interview on Power106 FM.
The last time Brazil won the World Cup was in 2002, but if the Lakers' Pau Gasol has any say, Spain will win the cup once again. Spain defeated Netherlands in the 2010 World Cup 1-0.
As for Nash, he's torn.
"My family's English, so I've always rooted for England," Nash told Sam Laird of Mashable.com. "Secondarily, I'm looking for Brazil. I love how they play. I love Neymar. I'd love to see them win it in Brazil. Especially with all the protest and everything, I'd really love to see them do well in their home country."
In between games, both Nash and Bryant have immersed themselves in the culture.
"Just played fútbol at the top of Favela Vidigal in Rio. One of the most beautiful places I've ever been," posted Nash on his Instagram account.
Being the competitor and athlete that he is, Bryant isn't one to sit on the sidelines, even when he isn't part of the tournament. Bryant showed off his soccer skills during halftime of a match between Manchester United and Barcelona at FedEx Field.
"I grew up playing fútbol … so from the age of six to the age of 15 I just played fútbol every single day," Bryant told ESPN Brazil. "It's just a part of my upbringing."
Lucky for fans, they were able to witness Bryant playing in a street soccer game courtesy of Ruptly TV on YouTube.
Bryant missed the final 57 games of the 2013-2014 NBA season with a fractured knee, and before that, he was rehabbing his Achilles heel. However, Bryant looked injury free as he maneuvered with the soccer ball. Granted it wasn't a full contact game or played at a high speed, but Bryant seemed well as he was running around the court.
Bryant has done nothing but preach about returning back to the court and bringing another championship to Los Angeles. I'm sure this motivation was intensified following the L.A. Kings winning the Stanley Cup for the second time in three years. A championship banner will be raised in Staples Center at the start of the 2014-2015 season, and Bryant hopes to secure one for the Lakers by end of it.
Video Slider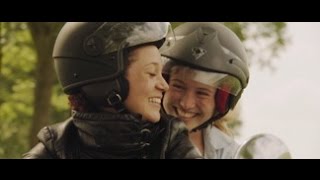 Review: Nuanced Performances Under the Sure Hand of Director Colette Bothof Make Summer Shine
Proposing a riveting context framework of ambiguous spirituality and nascent digitalization, noted Dutch auteur Colette Bothof's second feature, Summer, earmarks charming character dramedy with wide-arching societal screeds that cut to the heart of the contemporary zeitgeist. Despite this lofty thesis, there remains a warm, emotional core to this contained tale of an introverted young girl coming into her own during that most transformative of seasons.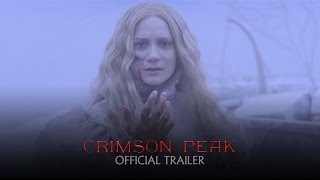 Win Passes to a Screening of Crimson Peak
Crimson Peak stars Mia Wasikowska, Jessica Chastain, Tom Hiddleston, Charlie Hunnam and Jim Beaver and is directed by Guillermo del Toro.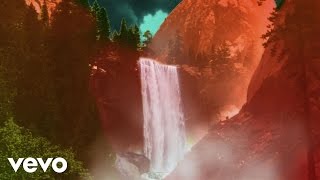 Win Tickets to See My Morning Jacket at the Shrine Auditorium
My Morning Jacket is back in L.A. and now is your chance to go at the Shrine Auditorium in Los Angeles: Tuesday, October 13th.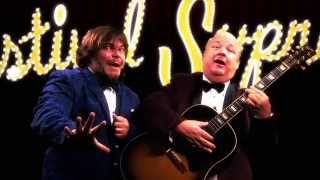 10 Things to Do Around L.A. This Weekend: Oct. 9-11, 2015
Cap off your weekend at Funny or Die's Oddball Comedy and Curiosity Festival with Amy Schumer and many other comedians.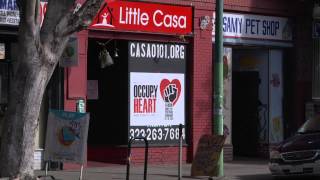 Review: An Essential Documentary for Angelenos, East LA Interchange
Boyle Heights in East Los Angeles is now a predominantly Mexican-American community known for a high crime rate, yet the history of the neighborhood is not a static one. The neighborhood that now boasts a community that is over 90-percent Latino was once one of the most diverse neighborhoods in Los Angeles, with sizable Jewish, Asian and African-American populations before changes in the laws and post-war development caused a shift in the population to what it is today. The documentary East LA Interchange chronicles the history of this neighborhood, telling the stories of those who lived there decades ago as well as those who make up the current community.
Knock Knock Turns Fantasies into Nightmares
Izzo and de Armas recorded a brief video encouraging fans to check out Knock Knock.