LA Traffic: Efficiency Is Key
LA Traffic: Efficiency Is Key
Traffic congestion costs the city of Los Angeles about $19.2 billion dollars per year – higher than any other city on earth. Having the title of the traffic capital of the world can do major damage to the environment as well as the economy. Eco-friendly modes of transportation like cycling are seen as too dangerous in L.A., since there are so many cars on the road. This is also likely the reason why Los Angeles is continually shrouded in a cloud of smog. As a resident, finding a cost-effective and environmentally friendly way to drive can be almost as difficult as navigating the 101 Freeway during rush hour. However, there are simple steps any Los Angeleno can take to improve their transportation efficiency.
The Higher The MPGs, The Better
Driving in LA usually means spending most of your time in stop-and-go traffic. Owning a gas-guzzling SUV or truck will only cost more money at the pump, not to mention the fact that more fuel emissions will be released into the environment. If possible, drive a car that gets exceptional gas mileage, or kill two birds with one stone by driving a hybrid. This will not only save money, but help reduce air pollution as well. If driving a larger vehicle is unavoidable, take the time to research which truck is most efficient in a city environment in order to soften the financial blow when it comes to fuel. Anything you can do to save on gas is worth the time and effort.
Use Public Transportation When Possible
Any resident of Los Angeles is well aware of the horror stories about the unreliable and inefficient public transportation systems. However, taking the effort to use the public subway and bus systems to get around the city can help reduce the amount of traffic, and may end up getting you to your destination faster. In fact, major improvements have been made, especially in regards to the metro subway, but many people don't seem to be taking notice. Raising more awareness about the improved public transit may encourage more people to begin using it for their work commutes, which account for the worst of rush hour traffic. With the end goal of having fewer cars on Los Angeles' streets, public transportation will need to be more prevalent in the public eye.
Navigating the vast expanse that is Los Angeles is intimidating, and almost guaranteed to be slow-moving. But as more strides are made to get cars off the roads, the city may finally be able to rid itself of the constant state of gridlock. For the personal traveler, finding the smallest, most cost-efficient car possible to use will help the city overcome its environmental problems as well. The future of a traffic-free Los Angeles depends on its residents to change their personal ways of getting around, and with some luck, people will be able to enjoy a cleaner, less congested city in due time.
Video Slider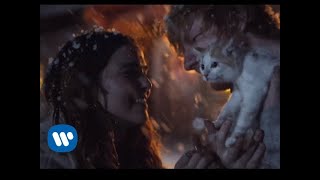 Win Tickets to See Ed Sheeran at the Rose Bowl
Ed Sheeran is back in Los Angeles, and your chance to see him perform is at the Rose Bowl in Pasadena on Saturday, Aug. 18. We are giving away complimentary tickets to the show. For a chance to enter to win, email us at
[email protected]
with "Ed Sheeran" in the subject line and tell us why you would like to go.