LA Pride Goes for Oscar Gold with Jennifer Hudson Headlining
Jennifer Hudson is set to have the entire LA Pride Festival singing along on Saturday night.
Los Angeles celebrates Gay Pride June 6 through 8 in West Hollywood. Christopher Street West, a non-profit group dedicated to all the needs of the lesbian, gay, bisexual and transgendered community hosts the TLGB festivities.
The event consists of a parade and a festival. The parade takes place on Sunday, June 8 and has over 400,000 people involved. Pop star and former judge of "The X Factor," Demi Lovato is the LA Pride Grand Marshal. She has been an advocate for TLGB rights for quite some time.
The festival takes place on Saturday, June 7 from noon until midnight and Sunday, June 8 from 11 a.m. 'til 11 p.m. This party boasts live music, food and drink vendors, among other attractions.
This year the Pride committee does not disappoint in terms of entertainment. On Friday night, Mary Lambert is set to sing her hits, including her vocals from Macklemore and Ryan Lewis' TLGB anthem, "Same Love." On Saturday, Azealia Banks takes the stage and hopefully not to stir up any more controversy within the LGBT community. Banks, a self proclaimed bisexual, has been know to spew less than PC remarks at LGBT individuals and groups including Perez Hilton and GLAAD.
The headliner for Saturday night truly needs no introduction. It is Oscar winner Jennifer Hudson. Always a crowd pleaser, Hudson is sure to take down the house with her signature Broadway ballad, "And I Am Telling You I'm Not Going."
On Sunday, P Diddy's power group Danity Kane performing their string of hits, as well as their new summer smash, "Lemonade." The Bangles are also going to take the stage to perform hits of yesteryear and get the crowd on its feet.
However, the true star of Sunday is the multi talented Deborah Cox. Cox performs on the Latino Carnival Stage. A powerhouse vocalist like Cox is going to give Hudson a run for her money.
So when LA Pride closes this year, will you be Team Deborah or Team Jennifer?
——————————————————————————————————
What: LA Pride
Where: West Hollywood
When: Friday, June 6-Sunday, June 8
Tickets: $20-$100
Contact: LAPride.org
Video Slider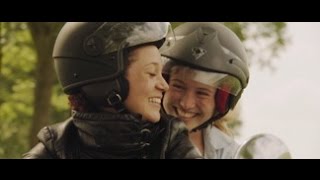 Review: Nuanced Performances Under the Sure Hand of Director Colette Bothof Make Summer Shine
Proposing a riveting context framework of ambiguous spirituality and nascent digitalization, noted Dutch auteur Colette Bothof's second feature, Summer, earmarks charming character dramedy with wide-arching societal screeds that cut to the heart of the contemporary zeitgeist. Despite this lofty thesis, there remains a warm, emotional core to this contained tale of an introverted young girl coming into her own during that most transformative of seasons.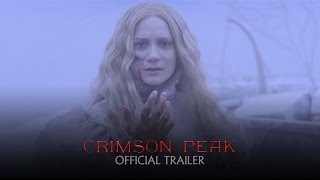 Win Passes to a Screening of Crimson Peak
Crimson Peak stars Mia Wasikowska, Jessica Chastain, Tom Hiddleston, Charlie Hunnam and Jim Beaver and is directed by Guillermo del Toro.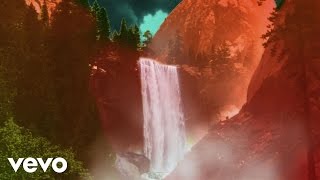 Win Tickets to See My Morning Jacket at the Shrine Auditorium
My Morning Jacket is back in L.A. and now is your chance to go at the Shrine Auditorium in Los Angeles: Tuesday, October 13th.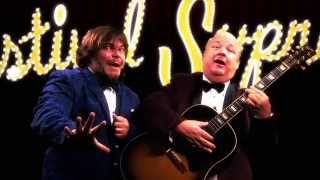 10 Things to Do Around L.A. This Weekend: Oct. 9-11, 2015
Cap off your weekend at Funny or Die's Oddball Comedy and Curiosity Festival with Amy Schumer and many other comedians.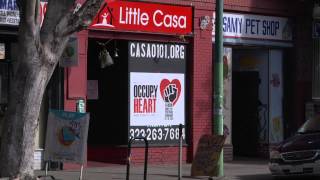 Review: An Essential Documentary for Angelenos, East LA Interchange
Boyle Heights in East Los Angeles is now a predominantly Mexican-American community known for a high crime rate, yet the history of the neighborhood is not a static one. The neighborhood that now boasts a community that is over 90-percent Latino was once one of the most diverse neighborhoods in Los Angeles, with sizable Jewish, Asian and African-American populations before changes in the laws and post-war development caused a shift in the population to what it is today. The documentary East LA Interchange chronicles the history of this neighborhood, telling the stories of those who lived there decades ago as well as those who make up the current community.
Knock Knock Turns Fantasies into Nightmares
Izzo and de Armas recorded a brief video encouraging fans to check out Knock Knock.