LA Opera's 2014-15 Season to Feature Contemporary and Classic Operas
"http://lol-la.com/wp-content/uploads/2019/04/7.png" alt="disney on ice banner">
"http://lol-la.com/wp-content/uploads/2019/04/bunbury-banner.jpg" alt="disney on ice banner">
"http://lol-la.com/wp-content/uploads/2019/04/disney-on-ice-banner.jpg" alt="disney on ice banner">
Placido Domingo, General Director of the LA Opera, has announced the 2014-15 season in collaboration with Music Director James Conlon and President Christopher Koelsch.
LA Opera will host its performances at the Dorothy Chandler Pavilion (135 N. Grand Ave., Los Angeles, CA, 90012), and they include "La Traviata," "Dido and Aeneas," "Bluebeard's Castle," a recital by Sondra Radvanovsky, "Florencia en el Amazonas," and the "Figaro" trilogy.
In "La Traviata" (September 13–28, 2014), Domingo returns as Giorgio Germont, a role he performed at the Metropolitan Opera last year. "La Traviata" will star soprano Nino Machaidze as Violetta.
"Dido and Aeneas" and "Bluebeard's Castle" (October 25 – November 15, 2014) will bring together two masterpieces, written more than two centuries apart, that explore the fine line between devotion and obsession. Staged by Barrie Kosky, director of LA Opera's 2013 production of "The Magic Flute," the double-bill begins with the company premiere of "Dido and Aeneas," a 1688 masterpiece by English composer Henry Purcell, in which a queen loses her heart to a man who abruptly abandons her.
"Bluebeard's Castle" is a 1918 opera by Hungarian composer Béla Bartók, inspired by the famous story by Charles Perrault. The production, which was first presented at the Frankfurt Opera, will be conducted by Steven Sloane.
Soprano Sondra Radvanovsky will perform a recital on Nov. 8, 2014. In addition to recent Los Angeles appearances in the title roles of "Suor Angelica" (2008) and "Tosca" (2013), the soprano has enjoyed triumphs in "Norma," "Don Carlo" and "Tosca" at the Metropolitan Opera, in "Un Ballo in Maschera" at La Scala, and in "Aida" in Munich, Barcelona and Chicago.
"Florencia en el Amazonas" (Nov. 22 – December 20, 2014) is inspired by the writings of Gabriel García Márquez. This opera paints an intoxicating portrait of the transformative nature of love. It will feature Chilean soprano Verónica Villarroel as Florencia Grimaldi, a famous prima donna who returns to her Brazilian homeland in search of the great love of her life.
The first opera presented in the "Figaro" trilogy will be John Corigliano's "The Ghosts of Versailles" (February 7 – March 1, 2015). The long-awaited West Coast premiere will be conducted by Mr. Conlon and directed by Darko Tresnjak. The cast will feature soprano Patricia Racette as Marie Antoinette and Broadway legend Patti LuPone as the Turkish entertainer Samira.
Rossini's razor-sharp musical wit glints through every scene of "The Barber of Seville" (Feb. 28 – March 22, 2015). James Conlon conducts a top-notch cast, led by the Figaro of Russian baritone Rodion Pogossov, who made his LA Opera debut in 2013 as Papageno in "The Magic Flute." The production, from Madrid's Teatro Real, was created by Spanish stage director Emilio Sagi.
LA Opera's season has one of Mozart's greatest masterpieces, "The Marriage of Figaro" (March 21 – April 12, 2015), conducted by Conlon. The cast includes South African soprano Pretty Yende returning as Susanna after her sensational 2013 Company debut as Micaëla in "Carmen." An ageless message of love and forgiveness, "The Marriage of Figaro" returns in one of LA Opera's signature productions, created by director Ian Judge.
LA Opera will also present "Hercules vs. Vampires" (April 23-26, 2015) at the Dorothy Chandler and "Dog Days" (June 11-14, 2015) will be performed in conjunction with REDCAT at Walt Disney Concert Hall.
On March 6-7, they'll also have two performances of "Noah's Flood" at the Cathedral of Our Lady of the Angels.
For more information and updated casting information, visit www.laopera.org.
Video Slider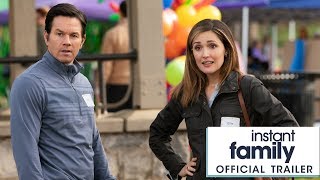 Win a Blu-ray + DVD + Digital Copy of Instant Family
Everyone everywhere can now enjoy Instant Family on Digital and on Blu-ray™ Combo Pack, and DVD on March 5 from Paramount Home Media Distribution. For a chance to enter to win at random, please email us at
[email protected]
with "Instant Family\" in the subject line and let us know why you\'d like to win a copy. This contest ends March 25, 2019.
"http://lol-la.com/wp-content/uploads/2019/04/7.png" alt="disney on ice banner">
"http://lol-la.com/wp-content/uploads/2019/04/bunbury-banner.jpg" alt="disney on ice banner">
"http://lol-la.com/wp-content/uploads/2019/04/disney-on-ice-banner.jpg" alt="disney on ice banner">