LA Auto Show Revs into Downtown Nov. 20-29
Check out over 30 world debuts, as well as custom cars on display at the LA Auto Show.
The Los Angeles Convention Center hosts the 2015 Los Angeles Auto Show in the heart of Downtown Nov. 20 through 29. The city tradition is expecting more the 800,000 people to visit the showcase of the latest in car innovations just in time for the holidays.
There are going to be over 30 world debuts to check-out and custom cars that on display for the first time on the show floors. Whether you're looking for a family outing, have a loved one who's a car aficionado or are looking for a new car, the convention is the place to spend a day out or evening at one of the cool special attractions planned around the event.
On certain nights, car brands celebrate owners of their makes by inviting them to special events to socialize with one another and gain special access with unique perks. In the Aftermarket Hall, there is a showcase of Southern California's unique customs, hot rods and performance vehicles. On the floor, no doubt you can go around and snag fun swag for kids or for yourself.
Outside of the LA Convention Center, manufacturers offer test drives of cars attendees dream of or are considering buying. There are even public tours offered for an all-access experience with a dedicated guide of the floor who will walk you through all the world debut cars, exhibits and rides on display.
The show runs from Nov. 20 to 29, with industry previews the week before. On select days you can find cool offers on tickets and military discounts.
General Admission for Adults: $12 (Monday-Thursday); $15 (Friday-Sunday). Kids: $5. Seniors: $10. VIP Aficionado Pass: $85 for the weekend.
Tickets and more information are available at laautoshow.com.
Video Slider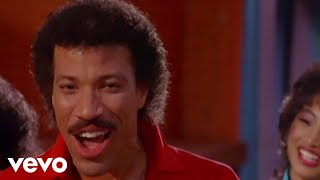 Win Tickets to See Lionel Richie at Hollywood Bowl
Lionel Richie is performing with very special guest Mariah Carey on the All the Hits Tour, and your chance to see them is at the Hollywood Bowl on Monday, July 31.