L.A. Rams Team with Make-A-Wish for "Night for Wishes"
Join Alec Ogletree and other L.A. Rams and Make-A-Wish at "Night for Wishes" Sept. 21.
NFL season is now under way, and in honor of the Rams returning to Southern California, Make-A-Wish Greater Los Angeles and the L.A. team are kicking off an inaugural "Night for Wishes" event. The evening promises plenty of fun, food, cocktails, one-of-a-kind auction items and music provided by DJ Sleeper on Wednesday, Sept. 21 at 6:30 p.m. at Hyde Sunset Kitchen & Cocktails in Hollywood.
Middle linebacker Alec Ogletree and Kara Henderson Snead of NFL Network host the fundraising celebration of wish-granting for children with life-threatening medical conditions throughout L.A. County. Rams players, cheerleaders, staff and, of course, mascot Rampage are also set to attend the special event.
For tickets and more information, visit la.wish.org/ways-to-help/attend-an-event/los-angeles-rams-night-for-wishes.
Video Slider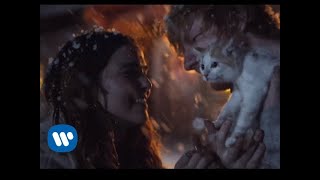 Win Tickets to See Ed Sheeran at the Rose Bowl
Ed Sheeran is back in Los Angeles, and your chance to see him perform is at the Rose Bowl in Pasadena on Saturday, Aug. 18. We are giving away complimentary tickets to the show. For a chance to enter to win, email us at
[email protected]
with "Ed Sheeran" in the subject line and tell us why you would like to go.