L.A. Happenings: Corey Helford Gallery Opening This Weekend in DTLA
Ron English's "Zelephant" oil on canvas, 48" x 52"
NeoNature: We Are the New They opens this weekend at the relocated Corey Helford Gallery. The exhibit features the work of artist Ron English in the renovated 12,000 square-foot building in downtown Los Angeles.
This Saturday's opening not only celebrates the new space but also English's first solo exhibit in Los Angeles in two years. KCRW's Marion Hodges is going to be on hand to DJ a set to set the mood at the gallery launch.
English's NeoNature exhibit displays an imaginative commentary on world progress that speaks to the pensive and poetic. The 22-piece exhibition contains original pieces that encompass oil paintings, sculptures and two installations.
"Evolution has produced some pretty interesting animals that are not exotic to amaze us, but rather to adapt to a complex environment and array of competing life form – and to attract mates," describes the artist. "Had the environment or competing animals been different, any given animal would also be different. When people see this, I hope they take away a deeper feeling about our very influential role in the global evolutionary process, and an appreciation of and protective nature towards the extraordinary that already exists."
Presenting clever and thought-provoking pieces, English's exhibit will awe and surprise you. With work like "Poultry Rex Revolution," his depiction of evolution's sense of humor shows us a great take on the most-feared dinosaur in history. Then, there's the apocalyptic "Monarch Elephant" with ears that could literally lift him off into the sky, and "Captain Caption" redefines what the idea of a superhero could be.
"We've been long-time admirers of Ron's work, and we feel like this is the perfect way to introduce our brand-new downtown Los Angeles space," say CHG founders Jan Corey Helford and Bruce Helford about having English be their opening resident artist.
This Saturday, welcome the future in NeoNature at Corey Helford Gallery.
Ron English's NeoNature exhibit runs from Dec. 12 through Jan. 9, 2016. Corey Helford Gallery is located at 571 S. Anderson St., Los Angeles 90033 (Gallery entrance is on Willow St.). For more information, visit coreyhelfordgallery.com.
Video Slider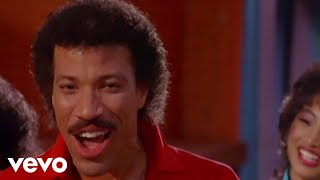 Win Tickets to See Lionel Richie at Hollywood Bowl
Lionel Richie is performing with very special guest Mariah Carey on the All the Hits Tour, and your chance to see them is at the Hollywood Bowl on Monday, July 31.