L.A. Galaxy to Face FC Barcelona Tuesday, July 21 at Rose Bowl Stadium
Robbie Keane and the Los Angeles Galaxy will face FC Barcelona in July. (Rafael Orellana/Living Out Loud LA)
L.A. Galaxy, in conjunction with Relevent Sports, a division of RSE Ventures, announced today that the club will face FC Barcelona and Club América this summer in Southern California during the International Champions Cup.
The Galaxy will take on América Saturday, July 11 at 8:30 p.m. PT at StubHub Center in Carson, Calif. before a match against Barcelona Tuesday, July 21 at 8 p.m. PT at the Rose Bowl in Pasadena, Calif.
Official network partners FOX will televise the entirety of the tournament's 17 matches live on FOX, FOX Sports 1 and FOX Sports 2.
The L.A. Galaxy's match against Club América is included in L.A. Galaxy Season Ticket Members' plans as a Bonus Game. Fans can immediately purchase a ticket for the matches by becoming an L.A. Galaxy Season Ticket Member by calling 877-3GALAXY (342-5299) or visiting www.lagalaxy.com/tickets. Galaxy Season
Ticket Members will receive the same seats for the Club América game as they have in their regular season plan. A presale for additional Club América tickets will take place May 4 and tickets will be made available to the general public on May 7.
The L.A. Galaxy's match against FC Barcelona will go on sale in the coming weeks.
"The Galaxy are thrilled to welcome such elite teams to Los Angeles this summer," said L.A. Galaxy President Chris Klein. "We look forward to hosting América at StubHub Center, before facing Barcelona at The Rose Bowl Stadium. Both clubs are top teams in their respective leagues and we are honored to continue to bring marquee soccer matches and events to Los Angeles."
The Galaxy's anticipated summer contests in the International Champions Cup will continue a history of playing alongside world powerhouses, as L.A. has previously squared up against Manchester United, Manchester City, Chelsea FC, Real Madrid and Juventus among others during their 20-year history.
Last year, the Galaxy also played in the Rose Bowl when they squared off against English side Manchester United.
FC Barcelona, who play in Spain's top division Liga BBVA, were founded in 1899 and are the most successful club in Spanish football history and one of the most successful clubs in the world. During their history, the team has recorded over 60 domestic titles, including 22 LA Liga titles, as well as four UEFA Champions League titles and a record two FIFA Club World Cup trophies.
FC Barcelona, which has had a record 10 Ballon d'Or winners in its history, currently boasts the world's most iconic players, including forwards Neymar, Luis Suarez and Pedro Rodriguez, midfielders Andres Iniesta, Xavi and Sergio Busquets, defenders Gerard Piqué, Dani Alves and Javier Mascherano in addition to the Barcelona's all-time leading scorer, four-time FIFA Ballon d'Or winner and FIFA World Player of the Year Lionel Messi.
The contest will mark the second time the Galaxy have faced Barcelona, with the first match coming in August 2009 in front of 93,137 fans at the Rose Bowl, which marked the largest soccer attendance United States since the 1994 World Cup. The entertaining game saw former Galaxy star David Beckham score in a 2-1 loss to the Spanish side.
The match will again take place at the iconic Rose Bowl Stadium, which served as the home of the L.A. Galaxy from 1996-2002. The Rose Bowl Stadium was host to the 1984 Los Angeles Olympic men's soccer final, the 1994 FIFA World Cup final, the 1999 FIFA Women's World Cup final, 2002 and 2011 CONCACAF Gold Cup finals as well as a 2013 CONCACAF Gold Cup group stage doubleheader. It is the only stadium in the world to have hosted both a men's and women's World Cup final, plus an Olympic gold medal match. The venue is also home to the Rose Bowl Game, which is the oldest annual college football New Year's Day game, and has served five times as the site of the NFL's Super Bowl.
Club América, founded in 1916, play in Liga MX and are Mexico's most popular and successful professional side and among the most successful teams in the region. The storied club plays its home matches in the historic Estadio Azteca in Mexico City and has captured a record 12 league titles, five CONCACAF Champions' Cups, two Copa Interamericana cups, and one CONCACAF Giants Cup. On Wednesday, América will try to earn a record sixth CONCACAF title when they face the Montreal Impact at Olympic Stadium in the second leg of the 2015 CONCACAF Champions League Final.
"Southern California is the perfect location to host multiple soccer matches," said Charlie Stillitano, Chairman of Relevent Sports. "Last year's match with the LA Galaxy at the Rose Bowl against Manchester United drew more than 80,000 fans, illustrating the demand for world-class soccer in the area. We are thrilled to bring both Club América and Barcelona and their rabid fan bases to Los Angeles. The reigning MLS Cup winners facing the best teams in Mexico and Spain will provide electric soccer in front of an engaged and raucous crowd."
The Galaxy are one of ten clubs from across the globe participating in the International Champions Cup, including teams from Spain, England, Portugal, Mexico and Italy, as well as two other Major League Soccer franchises. L.A. Galaxy, Manchester United F.C., FC Barcelona, Paris Saint-Germain F.C., Chelsea F.C., FC Porto, Club América, ACF Fiorentina, New York Red Bulls and San Jose Earthquakes round out this year's participants.
The Galaxy are the only MLS team to make their third appearance in the tournament. In 2013, L.A. finished fourth in the tournament that featured Real Madrid, Juventus, Chelsea, Inter Milan, AC Milan, Valencia and Everton, highlighted by a 3-1 victory over Juventus at Dodger Stadium.
The tournament will be seen in over 160 countries across the world and will be played throughout July and August. For additional email updates, visit going to www.LAGalaxy.com/ICC.
Video Slider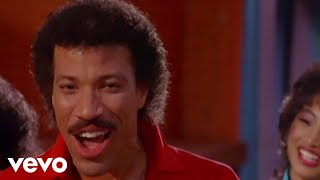 Win Tickets to See Lionel Richie at Hollywood Bowl
Lionel Richie is performing with very special guest Mariah Carey on the All the Hits Tour, and your chance to see them is at the Hollywood Bowl on Monday, July 31.