L.A. Derby Dolls: Roller Derby Por Vida!
Num "Nhung Chux" Mond, Ane "Gori Spelling" Jens, Erikka "Purrfect" Valdez and Ashley "Whip N' Ash) Hobbs of the L.A. Derby Dolls (Rafael Orellana/Living Out Loud LA)
Los Angeles' Doll Factory is the place where Southern California's premiere all-female, banked track roller derby league resides. The ladies that come to the derby have day jobs as businesswomen, students, mothers, etc., but once they walk in the doll house, they become whomever they want to be.
Living Out Loud met up with the skaters and their fearless leader, Rebecca "Demolicious" Ninburg, to get an exclusive, behind-the-scenes look into the world of the L.A. Derby Dolls, the fiercest girls in Southern Cali.
"I had no background in this business. I'm from Anaheim, fucking Disneyland," laughs Demo, who along with longtime friend Wendy Templeton (aka Thora Zeen) founded Los Angeles' roller derby league in October 2003.
"I was looking for something outside work that would have a greater impact," recalls the former sculptor. "I was with Wendy and noticed she had roller derby brand skates in her car. I told her I was looking for a school to join, but she jumped in and said she had wanted to start a league for a few years now. That was it, a no brainer!"
Her fear of having little or no knowledge of how to begin a league and making it all happen became the pair's strength and the drive that led them to create what the community of women skaters calls their "safe haven."
"I was aware that my naiveté was my strongest asset. I can't recall how many times I started something and then it's too much, it's too hard, I'm too afraid – all my fears were hovering. Then I thought, what would my life be like if I didn't have that fear, if I just did it.' That is where the vision came to be. We simply thought, 'what do we have to lose?'"
So the journey began, and they embodied the do-it-yourself ethos of modern roller derby, as resurrected in Austin, Texas in 2000. The L.A. Derby Dolls slowly but surely became an entirely volunteer-run organization, which relies on the support of their fans and community.
"It started growing pretty fast. Within a couple of months we had about 40 women that were committed, they were training us. It became this space where we could really be tough, strong, wear makeup or not, it didn't matter. We were here to bring back the sport that began in the '70s and suddenly disappeared," says Demo with an air of nostalgia. "This has been my life for 11 years, and there's a comfort level here of exploring what there is to being a woman; it's not limited to what society thinks a woman should be. It is more about what is my humanness, and how can I really explore that? You want to paint a black eye on your face for the game? Fine. You want to wear rainbow socks up to your thighs? Cool. This is an expressive, artistic space as much as it is a sport. "
Pushing Each Other On and Off the Track
The Doll Factory has really become a place where women support each other both inside and outside of the rink. Leave your judgments and troubles at the door because you have a game to play.
"The girls really push each other in a lot of ways, even in their personal lives. This is an empowerment and energy zone; it's our clubhouse. We even have kids skate here [the Los Angeles Junior Derby Dolls]. Can you imagine what your life would be like if your mom had taken you to a place like this when you were little," Demo asks. "It seems really scary, but the injury rate is low. It's like soccer or any other sport. Also, this is not about trying to fit a mold. It is about every person, body type and style being useful here, and it should be celebrated. Everything else you leave at the door."
Not Your Everyday Los Angeles
Of course there are people out there with negative perceptions of Los Angeles that feel like it's a materialistic, image-focused, fake and cold place, but don't mention that to Demolicious or the Derby Dolls because they don't buy it.
"I love my Los Angeles. This is our Los Angeles, and we've made it what we want. We're not subscribing to a specific way of being," exclaims the head of the league with conviction. "People here are going to be inspiring, they will encourage you and accept that everyone has their own path, their own time and their own speed. We want to elevate all women athletes, that is our ultimate goal. This is the L.A. we know."
Derby Por Vida
Whether your goal is getting fit, joining a super cool group of girls or finding yourself, the women all agree that "Derby is Por Vida."
How do you become a Derby Doll? The first step is checking out Derby Por Vida, the program that will get you rolling on both the banked and flat track. Anyone can join because there are both co-ed and women's-only classes available throughout the week. Ashley Hobbs (aka Whip N' Ash) of the Tough Cookies got her 'skate or die' started there.
"I had two co-workers who started in the Derby Por Vida program, which is basic training, Roller Derby 101. When I came in I was literally starting from scratch; I didn't know what it was about. I was interested because working out on roller skates sounded fun. Had I seen a game beforehand, I probably would have changed my mind," admits No. 562 with a shy chuckle. "I would come and take two-hour classes and fell in love with it, so I decided to try out for Fresh Meat in 2011. I was in it for almost a year then after we had tryouts and I got bumped up."
What fuels Whip N' Ash's passion for skating in the rink?
"I get a huge adrenaline rush knowing that it was intense and I kicked ass," she exclaims. "Of course, being surrounded by a bunch of awesome women who are so strong is great. It's also a personal accomplishment just knowing I went out there, it was intense and I did that!"
So, now are you hungry for some "Fresh Meat"? For those who are serious about being a bonafide Derby Doll, listen closely. The next step after Derby Por Vida is becoming part of the Fresh Meat. Each season, some people retire, some move on to other things or get injured. That's when each team turns to the pool of new skaters, called Fresh Meat.
From there, they go on to sub-pool which means they can be drafted for a home team. The program is open to women 18 and over and consists of practices on Sundays and Tuesdays as well as regular volunteer work within the league.
The Safe Zone
Num Mond (AKA Nhung Chux) is one of the younger and newer players in the league. Although she has a background in martial arts, this full-contact sport has given her more than just physical endurance and new athletic skills. She was looking for a community, a place to belong.
"I'm in the sub pool team, that's a pool of girls that are eligible to be drafted on a team," says No. 101, who is also fierce at kick-boxing and Brazilian jiujitsu. "With our banked track, a girl my size [She's very petite.] can use the law of physics to take out girls that may be double my size or even stronger. I found roller derby flipping though a magazine. I went to a local orientation and signed up that night."
"I've never come across a group of females that are so welcoming. When I walk though the door, it doesn't matter how I dress, what kind of music I listen to, if I have tattoos or not, if my hair is long or short, if I choose to wear makeup or not, they talk to me like anyone. At most places you work, you find a group of girls that are cliquish, like in high school. That doesn't exist here. I've never walked into [the Doll Factory] and felt like I as alone. Here, I feel safe," says No. 101 candidly.
The bottom line is that the Derby Dolls are for every girl and any girl. All walks of life are welcomed into this league with one purpose: to build a community that empowers each person to explore their individuality, find the best in themselves and have fun doing it. The tough sport, which requires high-speed skating and aggressive playing, has brought together a strong community of over 150 dolls and counting.
Ane Jens (aka Gori Spelling) has been playing with the Derby Dolls since 2006. She is on last year's winning team, Tough Cookies, and is one of the league's premiere jammers/blockers.
"I was looking for something athletic to do. I hated going to the gym, and someone mentioned roller derby. I had no idea what it was because I hadn't watched it on television or anything, so I Googled it and found the L.A. Derby Dolls, watched some videos online and was hooked," she remembers.
'Hooked' is the word many of the girls use in Derby Dolls, hooked on the alternative sport, the vibe, the adrenaline, the passion and, most of all, the community that has given them a sense of belonging to something bigger than themselves.
"The athleticism of this league is really high, and it's challenging; I love that. I was also the kind of girl who didn't have any girlfriends, I just liked to hang out with the guys. All of a sudden I joined derby and had 40 instant, really awesome girlfriends," says No. 90210 proudly.
Erikka "Purrfect" Valdez is a sexy Latina who plays for the Sirens and physically owns the sport that many call a mix between hockey and football. Her mother played derby in the '70s, and the fearless feline joined the league to take what her mother started to the next level and beyond. She explains that, from outside of the rink, the sport may look intimidating, but once you're in it, there's nothing like it.
"The good thing is that all of us train a lot, at least two-to-three times a week. We know how to fall, we all wear guards, helmets, etc," says No. 777, who is also known for rocking rainbow-colored socks. "I do love the adrenaline and the aggression. I love getting in the rink and seeing the crowd cheering, but if I'm completely honest, I love this sport because I've come across a group of females from various backgrounds, walks of life and preferences that have come together for the love of roller derby."
The next L.A. Derby Dolls game is Sept. 6: Fight Crew vs Varsity Brawlers. For more the full season schedule and more information, visit derbydolls.com.
Video Slider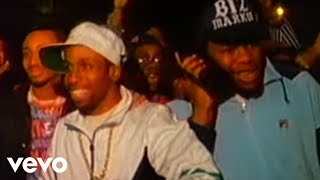 Win Tickets to See I Love The 90's at the Microsoft Theater
I Love The 90's has an upcoming show in L.A. and now is your chance to go at the Microsoft Theater in Los Angeles: Saturday, March 5th. We are giving away tickets to the show. Subscribe to our mailing list!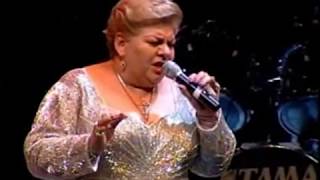 Win Tickets to See Paquita la del Barrio at the Microsoft Theater
Paquita la del Barrio has an upcoming show in L.A. and now is your chance to go at the Microsoft Theater in Los Angeles: Saturday, February 27th. We are giving away tickets to the show. Subscribe to our mailing list!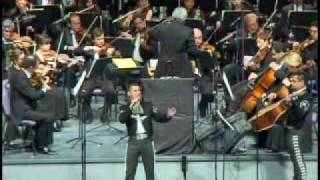 Win Tickets to See Mariachi Vargas De Tecalitlan at the City National Grove of Anaheim
Mariachi Vargas De Tecalitlan has an upcoming show in L.A. and now is your chance to go at the City National Grove of Anaheim in Anaheim: Friday, February 12th. We are giving away tickets to the show. Subscribe to our mailing list!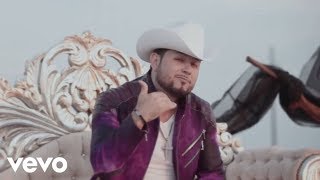 Win Tickets to See Roberto Tapia at the Microsoft Theater
Roberto Tapia has an upcoming show in L.A. and now is your chance to go at the Microsoft Theater in Los Angeles: Saturday, February 6th. We are giving away tickets to the show. Subscribe to our mailing list!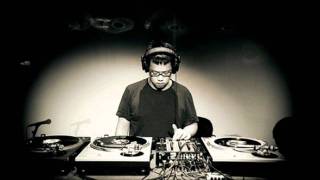 Win Tickets to See Kid Koala at Royce Hall
Kid Koala has an upcoming show in L.A. and now is your chance to go at Royce Hall in Los Angeles: Friday, January 29th. We are giving away tickets to the show.