Knott's Scary Farm 2016: 10 Things We're Excited To Be Thrilled By
Find out what's in store at Knott's Scary Farm 2016. (Sabina Ibarra/LOL-LA)
Want to find out what's in store at Knott's Scary Farm 2016? Living Out Loud – Los Angeles attended the Halloween Haunt's annual maze and attractions announcement that revealed this year's most anticipated thrills. We're in for some real tricks and treats this year at Knott's!
Elvira: The Mistress of the Dark is back in an all-new show revue. With Elvira's Danse Macabre, Halloween's very own icon is set to entertain audiences with her signature comedy, skits and dance routines. She'll be sure to leave your bones tingling.
The Hanging: The annual "SNL"-esque show that paroDIES pop culture of the year also returns. The offering skewers everything and doesn't ever hold back. This year their theme is "Finding Gory" and promises to "Just keep killing! Just keep killing!"
The Skeleton Key Updates: When bought with Fright Lane, the Skeleton Key now offers front-of-the-line access and one time use for all FOUR new special Skeleton Key rooms. Each one promises new and inventive ways that will give attendees a unique experience at the Scary Farm. You'll be able to do things like step into an '80s horror film in Slasher or summon a demonic spirit named Zozo.
Visions: We're most excited for the Visions Skeleton Key room, which will let you become a part of an extra Paranormal Inc. investigation inside the park's Green Witch Museum. Armed with paranormal augmented reality devices, you'll be able to experience the park's true haunted nature.
Returning Mazes: Announced to make a comeback are a number of last year's popular mazes: Toothfairy, Gunslinger's Grave: A Blood Moon Rises, The Dead of Winter: The Revenge of the Wendigo and Paranormal Inc.
Black Ops: Infected: Special Ops is now rebranded and given new life as Black Ops: Infected. It's the best theme park haunt experience available, and if you haven't been able to do it because of the limited tickets that were available for its first two years, then fret not. Starting this year, the attraction where you can squad up and shoot zombies (with a special laser-tag military style gun) is expanding to a small city built backstage at the Farm. So that means no more timed tickets and no more of those tickets running out as soon as the haunt opens. The line is now going to be just like any other maze line, you'll be able to hop back in as soon as you're done. If you have a Skeleton Key, you'll be able to cut the line all night. Hell yes!
New Scare Zone: Joining fan fave scare zones like Carnevil, Fiesta de los Muertos and Ghost Town Streets is the Hollow. Since Black Ops is leaving Camp Snoopy, all that space is now free for the taking. With the Hollow, expect a legion of the undead led by the Headless Horseman.
New Mazes: Designers have added a couple new mazes for this year that will take attendees to new places. With Red Barn, fans of '70s exploitation horror can roam in that world where a dangerous family is set upon them. With Shadow Lands: Live by the Sword, Die by the Sword, haunt-goers enter Japanese temples and confront ancient spirits intent on claiming samurai souls.
Rides: A good portion of the theme park's rides will be open. Expect to access all the coasters and some of the tame rides for a breather. However, nowhere is safe if there is fog.
2016 Pass: The Knott's Scary Farm Fright Pass is once again available for just 85 bucks and includes admission to EVERY NIGHT. That's a deal and with Black Ops being bigger and better: You'll want to come back again and again.
Knott's Scary Farm opens Sept. 22 and runs through Oct. 31. For admission details and Skeleton Key upgrades, check out knotts.com/scaryfarm.
Video Slider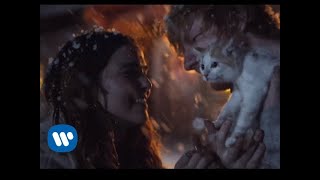 Win Tickets to See Ed Sheeran at the Rose Bowl
Ed Sheeran is back in Los Angeles, and your chance to see him perform is at the Rose Bowl in Pasadena on Saturday, Aug. 18. We are giving away complimentary tickets to the show. For a chance to enter to win, email us at
[email protected]
with "Ed Sheeran" in the subject line and tell us why you would like to go.