Kings Outlast Rangers in Double OT, Lift the Stanley Cup
The Los Angeles Kings are Stanley Cup champions for the second time in three seasons. (Kings Facebook)
The Los Angeles Kings are the kings of hockey, yet again.
Los Angeles, which wasn't known for its hockey several years ago, is now in the process of building a dynasty within the NHL as they just won their second title in three years.
The Kings would need to do it in typical Kings fashion as they needed adouble overtime to win 3-2 and to send the Rangers home for the last time.
Justin Williams, who was named MVP, started off the scoring off a rebound in the first period. The Rangers never panicked, scoring two in the second period to take the lead 2-1. Staples Center was getting nervous as the time was ticking on the Kings. It would be NHL leading goal scorer Marian Gaborik to draw the Kings level 2-2 in regulation.
Both teams would have chances in the overtime periods. Whether it be shots off the post or a failed breakaway attempt, either team could've seen their puck finding the back of the net.
It wouldn't be until 14:43 into the second overtime that Alec Martinez would send Staples Center into a frenzy. The puck bounced off of Rangers goalie Henrik Lundqvist and fell right to Martinez's stick for an easy, series-ending Stanley Cup-winning goal.
"After it went in, I think I blacked out," Martinez told ESPN. "I'm just so happy for these guys."
Team unity was an integral part of the Kings run throughout the playoffs. When they were down 0-3 to the San Jose Sharks in the first round, they relied on each other to dig them out. With a tough series against crosstown-rival Anaheim Ducks, the Kings stuck together and were able to pull through.
The Kings fell behind so often in the last two series against the Chicago Blackhawks and the Rangers, but coming back to win just about every time.
With last night's win, American Dustin Brown was able to lift the trophy and celebrate the city for the second time.
Is this the making of a dynasty?
"I don't know if we're part of [a dynasty] yet, but hopefully we're on our way to that," Drew Doughty told ESPN. "I believe this group could be at that point, but it's going to take a lot of work."
Video Slider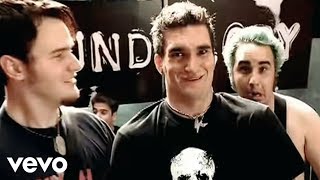 Win Tickets to See New Found Glory and Yellowcard at The Wiltern
Music video by New Found Glory performing My Friends Over You. (C) 2002 Geffen Records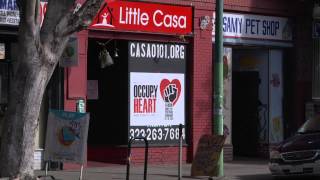 Review: An Essential Documentary for Angelenos, East LA Interchange
Boyle Heights in East Los Angeles is now a predominantly Mexican-American community known for a high crime rate, yet the history of the neighborhood is not a static one. The neighborhood that now boasts a community that is over 90-percent Latino was once one of the most diverse neighborhoods in Los Angeles, with sizable Jewish, Asian and African-American populations before changes in the laws and post-war development caused a shift in the population to what it is today. The documentary East LA Interchange chronicles the history of this neighborhood, telling the stories of those who lived there decades ago as well as those who make up the current community.
Knock Knock Turns Fantasies into Nightmares
Izzo and de Armas recorded a brief video encouraging fans to check out Knock Knock.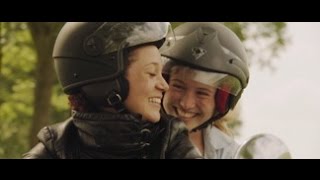 Review: Nuanced Performances Under the Sure Hand of Director Colette Bothof Make Summer Shine
Proposing a riveting context framework of ambiguous spirituality and nascent digitalization, noted Dutch auteur Colette Bothof's second feature, Summer, earmarks charming character dramedy with wide-arching societal screeds that cut to the heart of the contemporary zeitgeist. Despite this lofty thesis, there remains a warm, emotional core to this contained tale of an introverted young girl coming into her own during that most transformative of seasons.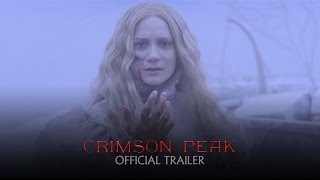 Win Passes to a Screening of Crimson Peak
Crimson Peak stars Mia Wasikowska, Jessica Chastain, Tom Hiddleston, Charlie Hunnam and Jim Beaver and is directed by Guillermo del Toro.