Kevin Macdonald and Pat Houston Discuss New Film, Whitney
Whitney Houston (Roadside Attractions)
When the world lost the legendary, Whitney Houston, it lost one of the greatest talents of all time. And while the loss is still felt, fans can now see Houston in an entirely new light.
Whitney, directed by Kevin Macdonald and with Pat Houston acting as one of the executive producers, was released earlier this month.
The music icon conquered the world and broke more records than any other female singer in history.
Houston acted in several blockbuster films, had more than 200 million album sales and had a magnificent career that sadly became tabloid fodder.
However, Whitney focuses on her life and features her friends and family.
The documentary gives fans an in depth look using never-before-seen archival footage, exclusive demo recordings, rare performances, audio archives and includes interviews with some of Houston's loved ones and closest friends.
Director Kevin Macdonald said, "we were lucky to have so many people close to Whitney and that were willing to share their/her story."
While the film shows plenty of happy moments with the star and shares memories of Houston with her loved ones, it certainly is understandable that it brought back painful memories and was bittersweet.
"She's been gone for almost seven years now and there's still a healing process going on and it doesn't matter if we see her on screen or a still photo of her on a piano, she's not here," Pat Houston said.
"Right now I think we're just looking to put things to rest for closure."
"I think the timing for this film was perfect for us. Watching her and seeing her and watching the person that she was and just remembering her and remembering her as a beautiful person…I think now's the time to celebrate her," Houston continued.
When it came to making the film, Macdonald said, "there were never any bad feelings and from my personal point of view, I started making this film with a very honest point of view, that way we can stop the rumors and the stories and just look back at the music and say, 'that's what we have left.'"
He went on to say his hope for fans to take away from the documentary is, "I hope people take away a feeling that her talent is greater than what we thought."
Pat Houston said of the star, "She dealt with triumphs and failures, love and disappointments and I think we have to remember that she was human too."
"This is just a human story, it's just that it was played in front of everyone."
"With us, our darkness is always hidden but hers was shown out to the public but it's all about remembering what God blessed us with," she said.
Whitney is out in theaters now and will surely be a heart wrenching but cathartic film for fans of the legend that was Whitney Houston.
Marvin Vasquez and Joelly Vazquez contributed.
Video Slider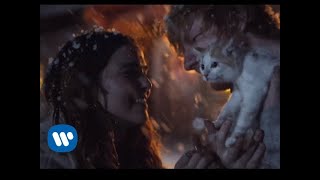 Win Tickets to See Ed Sheeran at the Rose Bowl
Ed Sheeran is back in Los Angeles, and your chance to see him perform is at the Rose Bowl in Pasadena on Saturday, Aug. 18. We are giving away complimentary tickets to the show. For a chance to enter to win, email us at
[email protected]
with "Ed Sheeran" in the subject line and tell us why you would like to go.