Keep Lips Moisturized with Moroccan Magic
Moroccan Magic variety pack
http://lol-la.com/wp-content/uploads/2019/07/Yachtley_Crew-728x90.jpg">
"http://lol-la.com/wp-content/uploads/2019/05/MTH-190039-Feel-The-Fame-Remarketing-Banner-728X90.jpg">
"http://lol-la.com/wp-content/uploads/2019/07/Living-Out-Loud-LA-for-Air-Supply-728x90.jpg">
"http://lol-la.com/wp-content/uploads/2019/07/HB19_DIGITAL_HERBIEHANCOCK_PROMO_728x90.jpg">
"http://lol-la.com/wp-content/uploads/2019/04/7.png" alt="disney on ice banner">
"http://lol-la.com/wp-content/uploads/2019/07/JoseLuisRodriguez_728x90.jpg">
Nobody likes having dry, chapped lips and while there's tons of lip products to choose from, few actually deliver when it comes to providing hydration.
Moroccan Magic is a USDA certified organic lip balm that works wonders when it comes to moisturizing lips.
Available at Bed Bath & Beyond, CVS Pharmacy, Whole Foods Market and other retailers, there are a variety of lip balm options to choose from.
The organic lip balms are infused with 100% pure argan oil and essential oils, which help create a formula that gives extra hydration.
Additionally, the formula locks moisture in and keeps lips looking smooth and moisturized.
Being that argon oil is widely praised for its anti-aging and conditioning properties, it makes for an effective moisturizing treatment.
The Moroccan Magic Organic Lip Balm – Peppermint Eucalyptus comes in a pack of three and retails for $12.
In fact, Moroccan Magic Organic Lip Balm Coconut Almond and Moroccan Magic Organic Lip Balm – Lemon Thyme all come in packs of three for $12
The lip balms are available in packs of 3, 6, 12 and 24 (each pack price differs) and have a net weight of .15 oz. (4.25) each.
Each product is made using organic ingredients.
The Moroccan Magic Organic Lip Balm – Rose retails for $14.
For those interested in trying all of the lip balms, the Moroccan Magic Organic Lip Balm – 5 Piece Lip Balm Gift Set is the perfect option and is only $22.
It includes a drawstring back with the Moroccan Magic Organic Lip Balms in Peppermint Eucalyptus, Rose, Coconut Almond, Lemon Thyme and Lavender Vanilla.
For only $12, customers can purchase the Moroccan Magic Organic Lip Balm – Variety Pack, which includes Peppermint Eucalyptus, Rose and Lemon Thyme.
If you're not a fan of balms, the Moroccan Magic Organic Lip Salves is a great alternative.
Available in Coconut Oil and Rose, the salves retail for $14 each and provide nourishment, hydration, soothing and smoothing.
Visit www.moroccanmagicbeauty.com to make a purchase and while there, subscribe to the newsletter to receive special offers, free giveaways and other deals.
Video Slider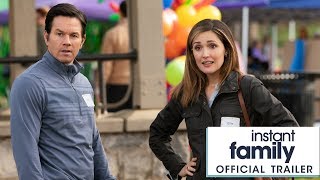 Win a Blu-ray + DVD + Digital Copy of Instant Family
Everyone everywhere can now enjoy Instant Family on Digital and on Blu-ray™ Combo Pack, and DVD on March 5 from Paramount Home Media Distribution. For a chance to enter to win at random, please email us at
[email protected]
with "Instant Family\" in the subject line and let us know why you\'d like to win a copy. This contest ends March 25, 2019.
"http://lol-la.com/wp-content/uploads/2019/07/Living-Out-Loud-LA-for-Air-Supply-728x90.jpg">
http://lol-la.com/wp-content/uploads/2019/07/Yachtley_Crew-728x90.jpg">
"http://lol-la.com/wp-content/uploads/2019/04/7.png" alt="disney on ice banner">
"http://lol-la.com/wp-content/uploads/2019/07/HB19_DIGITAL_HERBIEHANCOCK_PROMO_728x90.jpg">
"http://lol-la.com/wp-content/uploads/2019/07/JoseLuisRodriguez_728x90.jpg">
"http://lol-la.com/wp-content/uploads/2019/05/MTH-190039-Feel-The-Fame-Remarketing-Banner-728X90.jpg">