Keep Your Immune System Up with Sufficient-C
Sufficient-C® High Dose Lemon Peach Immune-Ade drink mix - 250 gram size (Courtesy photo)
Are you still trying to avoid catching the flu that's been going around, or simply want to keep your immune system in check? With Sufficient-C, you can!
Created by Caralyn Vessal after her mother was diagnosed with lung cancer and after searching far and wide for Vitamin C with high doses, Vessal decided to make her own.
Looking for a product that offered true flavor with function, she wanted something that was refreshing and would compel hydration.
Thanks to Vessal, those needs can be met with Sufficient-C.
The Sufficient-C High Dose Lemon Peach Immune-Ade Drink provides anti-inflammatory support and tastes delicious.
While for some, high doses of the Vitamin can be overwhelming, with this product, the high dose is naturally combined with the refreshing flavor.
The powder also contains generous amounts of L-lysine, Bromelain and 94% pure green tea extract.
Whether drinking it with meals or on its own, Sufficient-C will quench your thirst while boosting your immune system.
It's water-soluble so you won't need to worry about any particles floating around and making it difficult to drink.
For those worried about sugar levels, Sufficient-C does not have any added sugar derivatives and uses only an organic, premium grade of stevia.
Skip the pills and capsules and make it easy on yourself to stay healthy.
The drink is offered in various sizes and prices, including a 250-gram size container for $39.99.
It can also be purchased in bundles.
Sufficient-C makes it easy to get your daily Vitamin C intake with a simple scoop of powder in water.
There's no stress of horrible tasting pills or oils.
It's to be noted, the mix is non-GMO, gluten-free, vegan, sugar free, caffeine free and truly natural.
To place your own order today and to read additional information, visit www.sufficientc.com.
Video Slider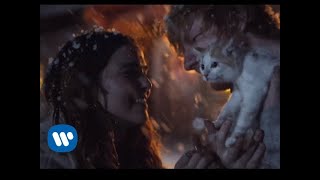 Win Tickets to See Ed Sheeran at the Rose Bowl
Ed Sheeran is back in Los Angeles, and your chance to see him perform is at the Rose Bowl in Pasadena on Saturday, Aug. 18. We are giving away complimentary tickets to the show. For a chance to enter to win, email us at
[email protected]
with "Ed Sheeran" in the subject line and tell us why you would like to go.