Keep Your Baby Cozy with Hip Baby Wrap
The Mandarin Honeycomb Ring Sling from Hip Baby Wrap
Boost bonding with your baby by using stylish wraps/slings and help out small family-run businesses along the way. Hip Baby Wrap was founded by Jeannie Levedahl to produce handmade wraps and slings which support communities in small villages and help provide jobs for families.
Not only are the products made with non-toxic eco-friendly dyes, locally sourced high-grade cotton and electricity-free manufacturing, they are all hand-loomed and made with breathable fabric. The Hip Baby Wrap helps keep babies calm, comfortable and secure while enhancing their development.
If you're looking for woven wraps, you have the modern, classic and Honeycomb Weave collections to choose from. As far as slings go, you have those three categories along with an option of silk.
Perfect for any busy mom or dad, "baby wearing" allows the ability to multitask and do daily chores or go out and about with the comfort of knowing your child is safe and within your reach (literally). Studies have shown that babies can quickly develop a sense of security and trust when they are carried.
The wraps are lightweight and provide breathability and comfort for the baby and parent. They're also sold in a variety of colors and patterns suitable for any style.
One style in particular that is sure to be the perfect fit for any parent is the Mandarin Honeycomb Ring Sling. Perfect for spring and summer, the textured fabric leaves everyone feeling cool and is easy to use.
Created to be easily adjustable for front tummy to tummy and hip, and for carrying infants and toddlers (8-35 lb.), the superior ergonomic design helps to distribute the baby's weight. Made with 100-percent cotton, the sling is great for nursing on-the-go and is easy to use as a nursing cover. All slings are safe for machine wash and dry.
The Mandarin Honeycomb Ring Sling retails for $58 and can be purchased at hipbabywrap.com.
Video Slider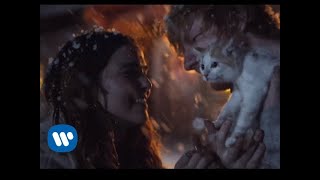 Win Tickets to See Ed Sheeran at the Rose Bowl
Ed Sheeran is back in Los Angeles, and your chance to see him perform is at the Rose Bowl in Pasadena on Saturday, Aug. 18. We are giving away complimentary tickets to the show. For a chance to enter to win, email us at
[email protected]
with "Ed Sheeran" in the subject line and tell us why you would like to go.