Keep Allergies at Bay this Season with Namaseed
An 8 oz. bottle of Namaseed is available for $29.95. (Courtesy photo)
"http://lol-la.com/wp-content/uploads/2019/05/MTH-190039-Feel-The-Fame-Remarketing-Banner-728X90.jpg">
"http://lol-la.com/wp-content/uploads/2019/07/HB19_DIGITAL_BANNERS_NATALIALAFOURCADE_728x90_NOCTA.jpg">
"http://lol-la.com/wp-content/uploads/2019/06/1903439-MJTT1-LA-SPA_MX_Kit-422136-300x250-1.jpg">
Is this allergy season making you miserable? You aren't alone. If you're not interested in taking medication daily but don't want to suffer from the annoyance of the sniffles, Namaseed has a product that will help keep your allergies under control.
The Namaseed Premium Organic Black Seed Oil is practically liquid magic.
Using oil coming from harvested and sorted seeds from India, the Black Seed Oil contains no additives or heat.
By using a cold-pressing method, the nutrients and purity of the oil are retained.
Retailing at $19.95, the bottle contains 4 oz.
It's 100% Organic Cold-Pressed unrefined virgin black cumin seed oil and should be kept away from heat and direct sunlight.
It also contains Myristic Acid, Stearic Acid, Palmitoleic Acid, Oleic Acid, Palmitic acid, Vitamins B1, B2, B3, Iron, Copper, Folate, Calcium and Phosphorous.
Adults should take 1 to 2 teaspoons daily, preferably with a meal and or beverage.
The Black Cumin Seed Oil features compounds that are anti-asthmatic and can help treat allergies (including allergic skin reactions).
The oil is said to also help with eczema and psoriasis as it helps to soothe the inflamed areas and improves the speed at which skin heals.
It can also be used as a health supplement for weight loss and detox.
Additionally, those suffering from acne can use the oil to help with it as the Black Cumin Oil helps combat the bacteria and also helps to balance the levels of bacteria on the skin.
It also increases hair growth and strengthens and softens it too.
As if that wasn't enough, it's organic, non-GMO, gluten-free, vegan, kosher, raw, unfiltered and unrefined.
Through using the oil, the immune system is strengthened and is able to better fight off any infections.
An 8 oz. bottle is also available for $29.95.
Products can be purchased at www.namaseed.com.
Video Slider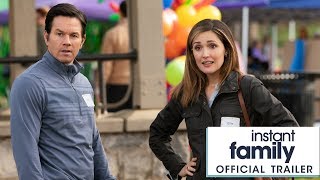 Win a Blu-ray + DVD + Digital Copy of Instant Family
Everyone everywhere can now enjoy Instant Family on Digital and on Blu-ray™ Combo Pack, and DVD on March 5 from Paramount Home Media Distribution. For a chance to enter to win at random, please email us at
[email protected]
with "Instant Family\" in the subject line and let us know why you\'d like to win a copy. This contest ends March 25, 2019.
"http://lol-la.com/wp-content/uploads/2019/06/1903439-MJTT1-LA-SPA_MX_Kit-422136-300x250-1.jpg">
"http://lol-la.com/wp-content/uploads/2019/05/MTH-190039-Feel-The-Fame-Remarketing-Banner-728X90.jpg">
"http://lol-la.com/wp-content/uploads/2019/07/HB19_DIGITAL_BANNERS_NATALIALAFOURCADE_728x90_NOCTA.jpg">