Keep a Cool Head with Tenth Street Hats
Prestwick Designed by Stetson
Stand out this summer and add some flair to any outfit with Tenth Street Hats.
Founded by Jack Dorfman and Arthur Hyman in 1921 in Oakland, CA, the company remains an important part of the community nearly 100 years later.
With that longevity, it's no surprise the family-built brand has remained so popular.
Due to its close-knit family approach and relationships with expert craftsmen and designers, Tenth Street Hats is able to produce quality products for all.
From using the highest quality materials from around the globe and rare hat-making machines that are nearly one-of-a-kind, customers can expect each purchase to be unique.
Additionally, all of their hats blend vintage vibes with modern sensibilities.
Headwear is available in various styles for both men and women.
From fedoras to baseball hats, any man looking to step up his wardrobe game can count on Tenth Street Hats to make that happen.
For those wanting to look casual but still attract attention, Miami Vice Designed by Brooklyn is the perfect choice.
The tropical print cap will brighten any outfit and day and retails at only $35.
The hat features a snap back closure, flat bill and broad profile.
For men wanting an old-school vibe in the form of newsboy cap hats, there's plenty to choose from.
The Prestwick Designed by Stetson is just one of the many options.
Retailing at $130, the cap is made of a cashmere blend and features stain lining and ribbon sweatband.
As for women, the New Port Designed by Scala is the perfect big brim straw hat and is $33.
Offering sun protection and style, the hat comes in black, indigo, turquoise, white and other shades.
It features paper braid, sizing tie trim, ribbon sweatband and 5" brim.
Add a hint of edge with the Tripoli Designed by Scala.
The fisherman hat is adorned with a decorative chain link and is made of a wool blend.
Available in shades black, charcoal and denim, each comes with a gold chain and retails for $36.
To see the full range of hats, visit www.tenthstreethats.com.
Video Slider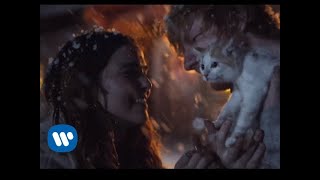 Win Tickets to See Ed Sheeran at the Rose Bowl
Ed Sheeran is back in Los Angeles, and your chance to see him perform is at the Rose Bowl in Pasadena on Saturday, Aug. 18. We are giving away complimentary tickets to the show. For a chance to enter to win, email us at
[email protected]
with "Ed Sheeran" in the subject line and tell us why you would like to go.