Josh Duhamel and Jennifer Garner Discuss Love, Simon From a Parent's Point of View
(L-R) Nick Robinson, Talitha Bateman, Jennifer Garner, and Josh Duhamel in Love, Simon. (20th Century Fox)
"http://lol-la.com/wp-content/uploads/2019/04/728.jpg">
"http://lol-la.com/wp-content/uploads/2019/04/Mermaid-Marquee-728x90.jpg">
"http://lol-la.com/wp-content/uploads/2019/04/7.png" alt="disney on ice banner">
"http://lol-la.com/wp-content/uploads/2019/04/728.jpg">
"http://lol-la.com/wp-content/uploads/2019/04/disney-on-ice-banner.jpg" alt="disney on ice banner">
For parents, the happiness of their children is the utmost important thing. And while life may not always turn out as one expected, that love never waivers, no matter the age or sexual orientation.
The newly released film, Love, Simon centers on Simon Spier, a seventeen-year old who has been keeping a secret from his friends and family. He's gay.
Based on the novel "Simon vs. the Homo Sapiens Agenda," by Becky Albertalli, the film is directed by Greg Berlanti with the screenplay by Elizabeth Berger and Issac Aptaker.
Love, Simon stars Nick Robinson (Simon Spier), Katherine Langford (Leah Burke), Alexandra Shipp (Abby Suso), Josh Duhamel (Jack Spier) and Jennifer Garner (Emily Spier).
When it came to the script, Duhamel and Garner, both of whom have children, knew they needed to be a part of the film.
For Duhamel, a scene in which he and Robinson are in the driveway together was the one that had the most impact.
"I think that character [Jack Spier] represents maybe a lot of fathers out there who have found out that their sons were gay or their daughters," he said.
"He wasn't necessarily homophobic, but he was tone deaf to a lot of things and probably wasn't as tuned in as he should've been and learns through the reveal that 'you know what, it doesn't matter. I love you no matter what,' and I think there's something really powerful in that," he explained.
Additionally, the actor had previously worked with Berlanti on the film, Life as We Know It, and felt the film had a great coming of age feeling to it.
As for Garner, she referred to a scene between her character, Emily and her son and said it was like a template for how moms could handle a moment like that.
In deciding whether to take the role or not, she also gave credit to her friend for giving her an added push to do it.
"I was talking to a friend of mine as I was trying to decide if I should I do the movie or not and he said 'you know this movie would've been really helpful for me when I was growing up,' and I just said 'okay, I'm in!'"
Both stars acknowledged the importance of the film when it came to younger generations being able to be themselves without having to fear acceptance from their loved ones.
As the film focuses on high school and its pressures, when asked about their days in school, both actors said they avoided giving into high school stereotypes and remained open-minded.
"I was the guy who tried to be as available to and accepting to everyone," Duhamel said.
"I was in West Virginia, I mean I didn't know, either we didn't pay attention or I didn't pay attention to popular clicks or anything like that, Garner said. "I played the saxophone and I danced every day after school and I babysat a lot."
Love, Simon is the perfect film to see with friends or family and shows that being oneself can be the most freeing and amazing experience.
The film is currently out in theaters.
Marvin Vasquez contributed to this story.
Video Slider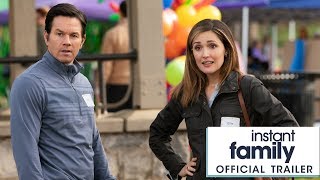 Win a Blu-ray + DVD + Digital Copy of Instant Family
Everyone everywhere can now enjoy Instant Family on Digital and on Blu-ray™ Combo Pack, and DVD on March 5 from Paramount Home Media Distribution. For a chance to enter to win at random, please email us at
[email protected]
with "Instant Family\" in the subject line and let us know why you\'d like to win a copy. This contest ends March 25, 2019.
"http://lol-la.com/wp-content/uploads/2019/04/7.png" alt="disney on ice banner">
"http://lol-la.com/wp-content/uploads/2019/04/disney-on-ice-banner.jpg" alt="disney on ice banner">
"http://lol-la.com/wp-content/uploads/2019/04/Mermaid-Marquee-728x90.jpg">
"http://lol-la.com/wp-content/uploads/2019/04/728.jpg">
"http://lol-la.com/wp-content/uploads/2019/04/728.jpg">