Jorge Rodriguez's Chavela Is Making A Name for Itself
Chavela interior
BBQ sweet potato
Beet tartare
Coconut oolong tea sangria
Kabocha
Kale salad
Mole enchilada
Nachos
Polenta
Pumpkin blue corn tamale
Sangria de manzana
Sangria tradicional
Sweet potato steaks
Africa, Asia and Europe are some of the continents that throughout its history have influenced Peru and its culture.
"Food is very important in Peruvian culture because it's influenced from different parts of the world – from Spain to Africa, China, Japan and Italy," says Jorge Rodriguez, co-owner of Chavela, which opened its doors to the heart of Hollywood early this summer in June. "In all of these cultures, food has always been an important part of everyday lives and the way people socialize. It's a way that people grow in Peru."
Enter Jorge and his brothers Walter and Eduardo, who co-own the vegan and vegetarian-inspired Chavela and Los Balcones Peruvian restaurant, specializing in traditional classics . Both establishments are located next to one another on the corner of Vine Street and Fountain Avenue in Hollywood.
The Rodriguez trio possess an exceptional passion for gastronomy that is evident in Chavela and Los Balcones.
"It's about having fun, sharing and spending time together," acknowledges Jorge. "It was always a recurring thing in my life, growing up in Peru, and that's what was missing here in the U.S. Every time my brothers and I reunited, there are four of us here in Los Angeles, we would go to a restaurant. Instead of reuniting at someone's house, we would go to a restaurant. I think that's where it all started: with the restlessness of opening your own restaurant, because there wasn't much to choose from."
Adds Jorge, "The reality was that the food wasn't what we expected, and that's where the idea started: to create a sort of restaurant where the quality and the presentation of the food was similar to what we had experienced in Peru."
Now, raw, vegetarian and vegan cuisine expert Executive Chef Rachel Carr is creating such dishes with Latin American flavors. In this case, Chavela uses "ingredients sourced locally and organically" as often as possible.
Chavela's menu offers appetizers in the likes of heirloom tomato and avocado ceviche and barbacoa portobello tacos, exquisitely served with curtido, lime cashew crema, avocado and pineapple pico de gallo.
The entree section boasts an achiote cauliflower steak (potatoes au gratin, smoky tomato and ancho romesco, herb salad) and truffled black pepper pasta (shiitake mushrooms, kale and winter squash, quinoa elbows, cashew black pepper alfredo).
For dessert, have key lime pie, lemon balsamic cheesecake or chili chocolate ganache (rich avocado and chocolate cream).
Chavela also offers traditional Peruvian-style sangrias called chavelas, which the restaurant specializes in.
"Chavela is liquor; it's a type of Sangria that is consumed in the southern part of Peru. A while back ago, I had this restlessness about creating a concept where the chavela, the Peruvian sangria, was the center of attention," says Jorge.
It's safe to say that in all cultures around the globe, it is very common to have a few drinks and socialize. And that's what Jorge always envisioned with the chavela.
"What I wanted to do was create a menu around the chavela. I was always restless about doing it with influences from Spain, and all Latin American cultures. Not necessarily just Peruvian only, but also incorporating all of the different flavors that are found in Latin American dishes; anything from Mexico, Colombia, Venezuela, Ecuador, Bolivia or Peru," he adds.
That was the main idea when the trio of brothers met up with Carr. They all became fascinated from the beginning by this idea, according to Jorge.
"But the concept in mind was for it to be a complete meal where you don't necessarily need to have a protein or anything to be able to enjoy it," he says.
As expected, Chavela's menu changes constantly because it's a seasonal-based menu. Jorge says that as the vegetables start to change, so do the plates. It truly has a lot to do with the availability of produce.
"For example, every Sunday we take a trip to the farmers market in Hollywood where we buy all of the freshest produce, so the menu is created based off of that," says Jorge. "There are plates that are popular among people like the enchiladas, which is a Mexican dish. In the beginning, they were made with cabbage, because it was in season and it was very fresh and the weather was hot. But since it's starting to get cold, we decided to switch it back to making them with tortillas."
For Jorge, the ceviche is one of his favorite dishes. Mine too!
Chavela is open Monday-Thursday from 5-10 p.m., Friday-Saturday from 5-11 p.m. and Sunday from 5-9p.m. Reservations are recommended and can be made by calling (323) 871-8099.
For more information, visit chavela-la.com.
Karen Cruz contributed to this story.
Video Slider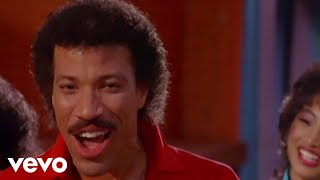 Win Tickets to See Lionel Richie at Hollywood Bowl
Lionel Richie is performing with very special guest Mariah Carey on the All the Hits Tour, and your chance to see them is at the Hollywood Bowl on Monday, July 31.