"Jesucristo Vive – La Pasión" Comes to Town
Omar Medina as Pedro in "Jesucristo Vive - La Pasión ("Jesus Christ Lives - The Passion)". (Courtesy photo)
With Holy Week and Easter right around the corner, those who are religious may be interested in experiencing "Jesucristo Vive – La Pasión ("Jesus Christ Lives – The Passion)."
Starting on March 16th-18th, audiences will be able to catch the presentation at the Industry Hills Expo Center in City of Industry.
Director Freddy Moza, who has been directing this play for 13 years, will once again bring his production to the stage to depict the life and crucifixion of Jesus Christ.
The play features a diverse group of local actors from Los Angeles, Orange and San Bernardino.
It will also feature a variety of live animals including donkeys, pigs and goats.
One of those actors is Omar Medina, who will be playing two roles: Peter, one of the twelve disciples and John the Baptist.
The purpose of the play is to show all generations of believers the importance of their faith and their beliefs, as well as what was sacrificed for them.
For those who are interested in attending, the play goes beyond simply being a form of entertainment, it has life lessons and messages that are most important during this time in history, especially when it comes to social history, politics and spiritualism.
"As I began to read the script, I realized that there is a very strong message not only to those in the play, but as a message I need to apply to my everyday life," the actor stated.
For Medina, he explained hearing of the play auditions on the radio but never going through with auditioning, until now.
"I felt a calling deep inside my heart," he said.
"I wanted to be involved and put effort into this play."
In playing both roles, Medina describes the roles as big responsibilities and also calls the experience magnificent and applicable to every day life.
He said the play is like opening up and reading scripture, "Only this time, you're seeing it right before your eyes."
With each ticket sold, a donation will be made to the organization, Padres Contra el Cancer (PADRES), a non-profit organization, which is committed to improving the quality of life of both children and young adults with cancer, and their families.
From health education to financial support, emotional support and family activities, PADRES is a wonderful non-profit group that will greatly benefit from any donation.
Tickets can be purchased online starting as low as $10 and ranging upwards to $35.
Show times are as follows: March 16th at 7:00 p.m., March 17 at 1:30 p.m. and 6:30 p.m., and lastly, March 18 at 12:30 and 6 p.m.
To buy tickets, visit www.jesucristovivelapasion.com.
Marvin Vasquez contributed to this story.
Video Slider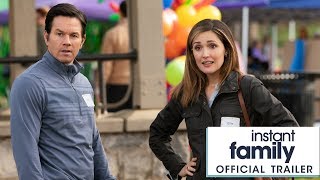 Win a Blu-ray + DVD + Digital Copy of Instant Family
Everyone everywhere can now enjoy Instant Family on Digital and on Blu-ray™ Combo Pack, and DVD on March 5 from Paramount Home Media Distribution. For a chance to enter to win at random, please email us at
[email protected]
with "Instant Family\" in the subject line and let us know why you\'d like to win a copy. This contest ends March 25, 2019.