Jazz Legends Eddie Palmieri and Chucho Valdés Bring Magic to Walt Disney Concert Hall
Eddie Palmieri is sure to dazzle with his piano skills, along with the equally great Chucho Valdés, Oct. 20.
Take a night off from your busy schedule and relax with the musical stylings of not one, but two jazz greats. Eddie Palmieri and Chucho Valdés are taking the stage at Walt Disney Concert Hall Oct. 20. Delivering their classic Latin Caribbean music to show-goers, this is going to be a night to remember.
Salsa pioneer Palmieri seamlessly fuses jazz and Puerto Rican rhythm together to produce a sound that has earned him several Grammy Awards. The famed pianist's love for music and piano began when he was young, and he started performing at the age of 13.
In 1961 he formed his own band, La Perfecta, who became known for their sound that combined American jazz with Afro-Caribbean rhythms.
With a career spanning more than 60 years, Palmieri shows no signs of slowing down. In fact, just last month, he released a big band version of his classic composition, "Vámonos P'al Monte."
It makes perfect sense to have Valdés join in on the festivities and take the stage as well. After all, why have one legend when you can have two?
The five-time Grammy winner, Valdés, has become one of the most well-known and influential figures in modern Afro-Cuban jazz. The son of Bebo Valdés, a central figure in the golden age of Cuban music, he, much like Palmieri, began his love affair with music at an early age and instantly started to cultivate a unique sound.
Valdés founded Irakere, one of Cuba's best-known Latin Jazz bands in 1973 and won a Grammy for Best Latin Recording in 1980 for their self-titled album. Constantly evolving and fusing new sounds, Valdés' talent stands on its own, not in the shadow of his father.
The show at Walt Disney Concert Hall is set to begin at 8 p.m. Tickets for the performance start at $20 and can be purchased at laphil.com/tickets/eddie-palmieri-chucho-valdes/2015-10-20.
Video Slider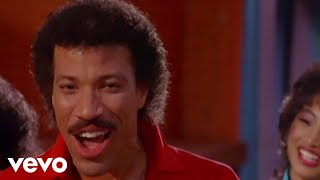 Win Tickets to See Lionel Richie at Hollywood Bowl
Lionel Richie is performing with very special guest Mariah Carey on the All the Hits Tour, and your chance to see them is at the Hollywood Bowl on Monday, July 31.