Jaripeo Sin Fronteras Arrives at STAPLES Center Saturday, June 8
Pepe Aguilar (Courtesy photo)
"http://lol-la.com/wp-content/uploads/2019/07/HB19_DIGITAL_HERBIEHANCOCK_PROMO_728x90.jpg">
"http://lol-la.com/wp-content/uploads/2019/07/JoseLuisRodriguez_728x90.jpg">
"http://lol-la.com/wp-content/uploads/2019/05/MTH-190039-Feel-The-Fame-Remarketing-Banner-728X90.jpg">
"http://lol-la.com/wp-content/uploads/2019/07/Living-Out-Loud-LA-for-Air-Supply-728x90.jpg">
"http://lol-la.com/wp-content/uploads/2019/04/7.png" alt="disney on ice banner">
One of Mexico's bonafide legends is coming to Los Angeles and he's bringing his beautiful culture and folklore along.
Pepe Aguilar and Familia, along with musical guest, Paquita la del Barrio, will bring "Jaripeo Sin Fronteras," a jaripeo-style concert to STAPLES Center Saturday, June 8 at 8 p.m. Son of the Mexican icon Antonio Aguilar, Pepe Aguilar is sure to delight fans with his diverse musical repertoire to Los Angeles, along with jaripeo, "an equestrian-musical extravaganza combined with rodeo."
For nearly three hours, fans will be treated not only to the sounds of Pepe Aguilar and Paquita la del Barrio–a legend in her own right–they will also enjoy award-winning ropers, bull riders and trick riders doing rope tricks on horseback, along with 15 beautiful, highly-trained horses and a marvelous pyro show. To add a beautiful touch of culture, there will be a group of talented Folklorico dancers to add to the excitement.
Joining the two artists are Aguilar's own son and daughter, Angela and Leonardo, two Grammy and Latin Grammy-nominated stars like their father. With songs like "La Llorona," "Tu Sangre En Mi Cuerpo" and "Lo Busque," Angela has shown that she will continue to honor the family name for years to come. Leonardo, meanwhile, is a rising star in the industry as well and has the talent to be just like his father.
Pepe Aguilar has done it all in the Mexican music industry. Unlike his father, who sang mostly mariachi and ranchera songs during his legendary career, the younger Aguilar began by following in his father's footsteps but later crossed over into more contemporary sounds, such as ballads and pop-y romantic tunes. This choice has not only proven his musical talents and ability to adapt to contemporary sounds, but also earned him critical and commercial success. His 14 million (and counting) records sold, four Latin Grammy Award wins and 15 number one singles back that up. This is part of the reason it's best to get your tickets now.
Before the concert, fans can get their night started at one of L.A. Live's many top-of-the-line restaurants and bars, such as Rock N' Fish Restaurant, Rosa Mexicano, Yard House, Tom's Urban and many more.
Tickets for "Jaripeo Sin Fronteras" are available now and can be purchased at the STAPLES Center box office or by going to www.staplescenter.com. Prices range from $59 for upper-level seating to $179 for lower level, with VIP tickets and suites available as well.
Video Slider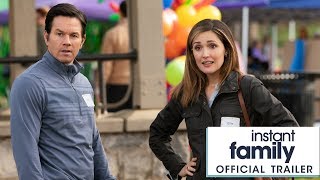 Win a Blu-ray + DVD + Digital Copy of Instant Family
Everyone everywhere can now enjoy Instant Family on Digital and on Blu-ray™ Combo Pack, and DVD on March 5 from Paramount Home Media Distribution. For a chance to enter to win at random, please email us at
[email protected]
with "Instant Family\" in the subject line and let us know why you\'d like to win a copy. This contest ends March 25, 2019.
"http://lol-la.com/wp-content/uploads/2019/05/MTH-190039-Feel-The-Fame-Remarketing-Banner-728X90.jpg">
"http://lol-la.com/wp-content/uploads/2019/07/JoseLuisRodriguez_728x90.jpg">
"http://lol-la.com/wp-content/uploads/2019/07/HB19_DIGITAL_HERBIEHANCOCK_PROMO_728x90.jpg">
"http://lol-la.com/wp-content/uploads/2019/04/7.png" alt="disney on ice banner">
"http://lol-la.com/wp-content/uploads/2019/07/Living-Out-Loud-LA-for-Air-Supply-728x90.jpg">