It's Time For Grinchmas at Universal Studios Hollywood
Mayor Eric Garcetti, far right, at the yearly Grinchmas at Universal Studios Hollywood. (Sabina Ibarra/LOL-LA)
This weekend kicks off the start of Grinchmas over at Universal Studios Hollywood. Living Out Loud Los Angeles got to attend their annual Grinchmas tree lighting at Southern California's favorite studio theme park and we got to see the wonderful Whobillation. On hand was Mayor Garcetti, entertainers Alexa Pena Vega (Spy Kids, Nashville), Carlos Pena Vega (Big Time Rush, Penguins of Madagascar) and Yvette Nicole Brown (Community) with elementary students from all around Los Angeles. Let's not forget the Grinch himself was there to lead events with his fellow citizens of Whoville: his trusty dog Max, friends Cindy Lou Who and the Who Mayor.
Before the tree was lit we got to catch a fun performance from Martha May Whovier and the Who-liday singers that kept the Christmas spirit going till we got to see the towering 60 feet tall tree lit up. Covered in show and decked completely with ornaments big and small, lights wound round and round, the tree was incredible to behold. The moment the lights came on, fireworks shot in the sky and it glowed as everyone sang "Welcome Christmas" together to ring in the Grinchmas cheer. The fireworks made it even more magical.
After the festivities wrapped up, the kids from local schools got to participate in fun who-liday activities. At the trim up the tree lot, they got to make ornaments and hang them on the trees with care. Who-billicious cookies were dec-who-rated by everyone before they were eaten. There was even a postal station for kids to send the Grinch postcards detailing their good deeds. The folks over at Random House will pay it forward donating a book to a child in need for every postcard they get.
The public can enjoy the festivities starting this weekend as Grinchmas is officially open. It will run weekends from December 6,7 and 13,14 then continue daily Friday December 19th through January 3, 2015. Best of all, Universal Studios Hollywood is offering their fantastic buy a day get a year free promotion right now so be sure to take advantage of that for a fantastic holiday gift!
For more information, visit www.universalstudioshollywood.com/grinchmas.
Video Slider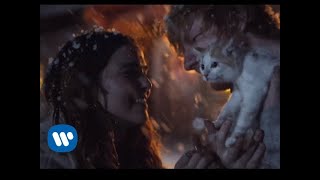 Win Tickets to See Ed Sheeran at the Rose Bowl
Ed Sheeran is back in Los Angeles, and your chance to see him perform is at the Rose Bowl in Pasadena on Saturday, Aug. 18. We are giving away complimentary tickets to the show. For a chance to enter to win, email us at
[email protected]
with "Ed Sheeran" in the subject line and tell us why you would like to go.