Why It Isn't Always Better to Overdress Than Underdress
Have some jeans and shoes, like the Clae Strayhorn Vibrams, in your car so you can head straight to the sports bar after work.
Suits and ties will forever separate the boys from the men. There is nothing more mature or more professional to wear on just about any occasion than a well-tailored suit accompanied by a Windsor knot. Suits – if worn properly – draw attention and respect, making you feel important and boosting your confidence with very minimal effort. But when is wearing a suit not OK?
One of my favorite lyrics by Mr. Kanye West goes a little something like, you guys "wear suits cause you can't dress no more," which is usually the first thought that comes to mind when I see men in suits. I mean, sure you look really professional and those are some nice Oxfords, but, a suit to a Dodger game? What happened to the baseball cap, a jersey and your jeans to the ball game? Unless you're on the clock, there should be no reason for you to be devouring your Dodger-Dog with utensils struggling to at all costs avoid the bright yellow drip of mustard on those nice black slacks.
Think of suits as tank-tops: wearing them to the beach or a pool is fair game, but wearing them anywhere else is completely inappropriate. Nobody wants to see your tan-line, and nobody cares how buff you are. With suits, it's the same deal: If you work in an office, then it's obviously the suitable place to do so, but other than that, nobody cares how professional you look when you're at the bar watching the game.
The typical excuse is "I just got off work and didn't have time to go home and get dressed." That, my friend is a very cheap excuse. You don't need to change your entire outfit. What you do is simple: You're going to the bar after work on Wednesday to watch the Kings seal the deal, so pack your jeans and your Strayhorn Vibram shoes by Clae, lose the blazer and tie and let me assure you that you'll look just as credible but less douchey.
So don't be "that guy" who wears a suit to the barbecue or the bar or any World Cup parties this summer. There are so many other options, and I can guarantee you that E) all of the above are way more relaxing to wear.
Video Slider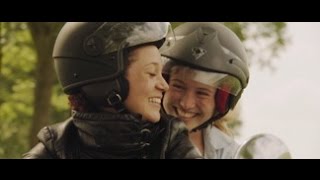 Review: Nuanced Performances Under the Sure Hand of Director Colette Bothof Make Summer Shine
Proposing a riveting context framework of ambiguous spirituality and nascent digitalization, noted Dutch auteur Colette Bothof's second feature, Summer, earmarks charming character dramedy with wide-arching societal screeds that cut to the heart of the contemporary zeitgeist. Despite this lofty thesis, there remains a warm, emotional core to this contained tale of an introverted young girl coming into her own during that most transformative of seasons.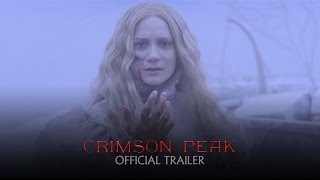 Win Passes to a Screening of Crimson Peak
Crimson Peak stars Mia Wasikowska, Jessica Chastain, Tom Hiddleston, Charlie Hunnam and Jim Beaver and is directed by Guillermo del Toro.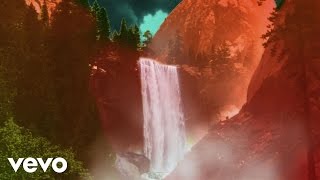 Win Tickets to See My Morning Jacket at the Shrine Auditorium
My Morning Jacket is back in L.A. and now is your chance to go at the Shrine Auditorium in Los Angeles: Tuesday, October 13th.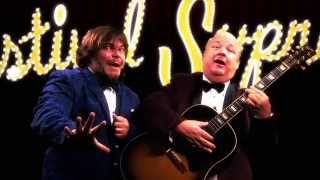 10 Things to Do Around L.A. This Weekend: Oct. 9-11, 2015
Cap off your weekend at Funny or Die's Oddball Comedy and Curiosity Festival with Amy Schumer and many other comedians.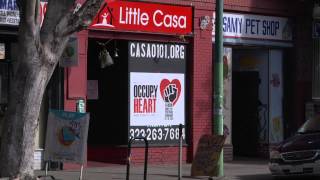 Review: An Essential Documentary for Angelenos, East LA Interchange
Boyle Heights in East Los Angeles is now a predominantly Mexican-American community known for a high crime rate, yet the history of the neighborhood is not a static one. The neighborhood that now boasts a community that is over 90-percent Latino was once one of the most diverse neighborhoods in Los Angeles, with sizable Jewish, Asian and African-American populations before changes in the laws and post-war development caused a shift in the population to what it is today. The documentary East LA Interchange chronicles the history of this neighborhood, telling the stories of those who lived there decades ago as well as those who make up the current community.
Knock Knock Turns Fantasies into Nightmares
Izzo and de Armas recorded a brief video encouraging fans to check out Knock Knock.