Interview: Q&A with Brother-Sister Latin Pop Duo Jesse y Joy
Brother-sister Latin music pop duo Jesse y Joy (Courtesy photo)
http://lol-la.com/wp-content/uploads/2019/07/Yachtley_Crew-728x90.jpg">
"http://lol-la.com/wp-content/uploads/2019/05/MTH-190039-Feel-The-Fame-Remarketing-Banner-728X90.jpg">
"http://lol-la.com/wp-content/uploads/2019/07/JoseLuisRodriguez_728x90.jpg">
"http://lol-la.com/wp-content/uploads/2019/04/7.png" alt="disney on ice banner">
"http://lol-la.com/wp-content/uploads/2019/07/HB19_DIGITAL_HERBIEHANCOCK_PROMO_728x90.jpg">
"http://lol-la.com/wp-content/uploads/2019/07/Living-Out-Loud-LA-for-Air-Supply-728x90.jpg">
Oftentimes, people usually say: "don't mix business with family!" Everyone and just anyone have a different reason as to why. But don't tell that to brother-sister Latin music pop duo Jesse y Joy.
Jesse y Joy has had a successful music career that dates back to 2005 out of Mexico City. With a 2017 Grammy win for Best Latin Pop Album, Un Besito Más, and six Latin Grammys, the duo released their latest single, "3 A.M.," a collaboration with Cuban duo Gente De Zona in 2017 and "Mañana Es Too Late" with Colombian reggaeton megastar J Balvin.
Both Jesse y Joy sing and play various instruments and to date, "¡Corre!" is unarguably the most recognized track of all-time.
Nowadays, when not on tour or traveling for work, the duo spends its time back and forth from Los Angeles to Mexico City.
Before they sold out their shows on Thursday, May 23 at Musco Center for the Arts at Chapman University in the City of Orange and on Friday, May 24 at California Center for the Arts in Escondido, respectively, we managed to talk exclusively with the duo about many topics, including their musical evolution and their latest, "Mañana Es Too Late".
Living Out Loud LA: Musically, how would the two of you classify the evolution that you guys have had over the years?
Joy: I would dare to say or call it natural! Honestly, it is not something that… I don't want to say that we do on purpose, it kind of comes naturally. Which is why I would dare to say it's natural, I mean we started writing when I was 15 years old and Jesse was 18. So, of course, whenever you're that age, you start writing about what you know or what surrounds you and as soon as we put out that first album, you know, we were exposed to a different type of life. We started touring, we started traveling, we started getting to know all these amazing people, all these different places, and that has an impact on a person, on a kid. I mean, we were really, really young and so all of that had an amazing impact on our lives. It just gives you so much, it's amazing! Because in a way we were talking, that when we were younger, we grew up in the '80s and it was a totally different vibe. We didn't have cell phones, we didn't have social media, we kind of felt like outcasts in a way when we were growing up in Mexico city because our mom is American, our dad is Mexican. So being bicultural wasn't that big of a deal or it wasn't something that we were that exposed to in our environment. And as soon as we started traveling we started, you know, getting to know other people like us. We were like 'Oh My God', we belong to a community, this is Amazing!" And so, we started feeling more and more like ourselves, that gave us so much confidence to be who we are and embrace our two cultures and our two different worlds and surroundings. And so, that itself has an impact on a person, so whenever we write music I consider it a form of expression, so I think that as we get older, music kind of changes with us. Our way of speaking, you know, we add words to our vocabulary we also start adding elements to our sounds, you know all these things do have an impact.
Jesse: But at the end of the day, it's the same us.
Joy: So that's the thing, we could have wrinkles, we could have gray hair, we could have fewer teeth, but we're still us, so it's fun whenever we look back. In our albums, I do think about it as an encyclopedia, you know. Whenever we die there will be these different stages of our lives that are called, you know, different types of albums.
LOL-LA: You mentioned, starting off as a teenager, how much of a challenge was that? Physically, emotionally & mentally?
Jesse: I mean, we grew up like that so we didn't know different, it was just like, no mom and dad here and there. We just grew up like in the wild west, that was a lot, it was just 'okay let's try to co-exist in this world' and we just realized that we were so different and we had to understand that, and at the same time, we were so much alike and just to try to also like let each other express ourselves, and at the same time 'you know what? We can co-exist here' and at the end of the day we kind of formed this mega man together and we can do so many things more if teaming up and it's always hard when you see someone like, for so long whether is your friend, your family, your wife. There's always going to be frictions, you know. But! Just getting through frictions and learning and growing up at the same time and going through that mood change, from being in front of thousands of people and then just like that try to switch the adrenaline and go back to your own.
Joy: But if I understood your question although different, I think that it became a little more clear of how different our lives were, whenever we would get together with our friends that were not in the industry. You know, they have more freedom in terms of spring break, and then, people start getting married and then they start having kids and you're like 'wow!' It's like, living in a fast lane in a way, but also going in a slower lane, like a parallel kind of universe and it kind of happened like, discovering other people that were bicultural, whenever we started making friends in this industry it's like there's some sort of unspoken bond that whenever you kind of meet, even though you've seen each other only once, you also kind of feel like you've known them for a while cuz you kinda share the same type of lifestyle and with some people you make this instant bond and whenever we started collaborating with other people, with other artists it was also kind of like, not only adding friends to your list, but it was also like getting to know a relative that you didn't know you had. So I think in a way we still kind of have immaturity in some part of our lives because we're still in the slow lane but in other ways, it feels like we're Willie Nelson's age, you know what I mean? I think that's the only difference.
LOL-LA: You're single 'Mañana Es Too Late', how did that come into fruition and how did J Balvin join in?
Jesse: We initially wrote this song, not thinking of it as a feature track. It was just going to be a Jesse and Joy song. We wrote the song talking about living in the moment, life is right now because you know never know if 'mañana' will be too late. And we got into the studio, we recorded the song, we fully produced it, it was done basically as it is right now, but without J Balvin. He's now been a friend of mine since a few years ago.
LOL-LA: You guys joke around a lot on social media, I noticed that. Some of the comments you leave each other, funny!
Jesse: Oh my God! A few years ago, we were at it, picking each other so hard.
Joy: Jesse tends to roast people on Instagram.
Jesse: But we were at it so hard that I almost made him cry, so I just went a little softer on him, but I've worked with him before, he invited me to work with him with Pharrell in 'Safari' and a couple more tracks but it was funny that we never spoke about doing something together, Jesse y Joy and J Balvin or vice versa and it was something that just happened.
Joy: You don't talk work with your friends.
Jesse: We were hanging out backstage at an award show that he was performing and we were also performing. And I was like 'Hey I want to show you a couple of tracks for our new album.' Just for him to listen to the same way he shows me stuff. I was like, 'This is 'Te Espere', which is the first single that we released previously and I also showed him my 'Mañana Es Too Late' and I never, never, it never occurred to me to show him with that intention or that he was going to say 10 seconds after the track started 'I want to jump on this track.' And just felt like it flew naturally. And he was like 'Quiero montarme en este tema'. I told Joy, he texted her, and was like, 'Let's see what happens!' Yes, it's something amazing! But what if he says something that we don't dig, you know? At the end of the day, I love him with all my heart, but I can tell him with all confidence and he won't take it personally.
Joy: I mean you wouldn't join a dance competition with someone you haven't danced with before.
Jesse: And luckily he started sending ideas, like 'Hey, do you guys like it?' Because he didn't want to lose, not only the message, but that vibe that got him excited to be part of the song. So he was like: 'Do you like the vibe around this way?' And he sent some stuff that we really loved and when things flow naturally like it did. Amazing things happen.
LOL-LA: What does Los Angeles mean to you?
Joy: Los Angeles? Whenever we come here, it kind of feels like home, you know?
Jesse: We spend half our time between, not only a plane but also like L.A. and Mexico, you know, whenever is not like work, it's just like L.A., Mexico City.
Joy: Not because this was part of Mexico, California! But also the fact that there are so many people here that make it feel like home, you know? There's a lot of Mexicans, a lot of Latinos that give like that kind of soul to the city, you know? … But it kind of feels just like home to us and honestly we've been very blessed that whatever city we go to perform they make us feel like we've been there before and there's like a bond already. But Los Angeles definitely feels like home and not only because we spend a lot of time here, but I don't know it just has that vibe.
Jesse: Even though I was never a Lakers fan, I met Kobe Bryant and he's super awesome!
Marvin Vasquez contributed to this story.
Video Slider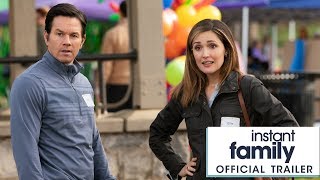 Win a Blu-ray + DVD + Digital Copy of Instant Family
Everyone everywhere can now enjoy Instant Family on Digital and on Blu-ray™ Combo Pack, and DVD on March 5 from Paramount Home Media Distribution. For a chance to enter to win at random, please email us at
[email protected]
with "Instant Family\" in the subject line and let us know why you\'d like to win a copy. This contest ends March 25, 2019.
"http://lol-la.com/wp-content/uploads/2019/07/JoseLuisRodriguez_728x90.jpg">
"http://lol-la.com/wp-content/uploads/2019/07/HB19_DIGITAL_HERBIEHANCOCK_PROMO_728x90.jpg">
"http://lol-la.com/wp-content/uploads/2019/07/Living-Out-Loud-LA-for-Air-Supply-728x90.jpg">
"http://lol-la.com/wp-content/uploads/2019/05/MTH-190039-Feel-The-Fame-Remarketing-Banner-728X90.jpg">
"http://lol-la.com/wp-content/uploads/2019/04/7.png" alt="disney on ice banner">
http://lol-la.com/wp-content/uploads/2019/07/Yachtley_Crew-728x90.jpg">