Interview: Philosopher-poet Mark Nepo Comes to Los Angeles
Philosopher-poet & #1 New York Times Bestselling Author, Mark Nepo (Courtesy photo)
"http://lol-la.com/wp-content/uploads/2019/08/HB19_DIGITAL_BANNERS_SEPT13_EARTHWINDFIRE_PROMO_728x90.jpg">
"http://lol-la.com/wp-content/uploads/2019/04/7.png" alt="disney on ice banner">
"http://lol-la.com/wp-content/uploads/2019/05/MTH-190039-Feel-The-Fame-Remarketing-Banner-728X90.jpg">
"http://lol-la.com/wp-content/uploads/2019/07/HB19_DIGITAL_HERBIEHANCOCK_PROMO_728x90.jpg">
"http://lol-la.com/wp-content/uploads/2019/07/JoseLuisRodriguez_728x90.jpg">
More Together Than Alone: Discovering the Power and Spirit of Community in Our Lives and in the World Author Mark Nepo finds from 15 years of experience that community and interdependence can be a powerful tool for success.
With the book out for people to read at their leisure and written in Nepo's experiences in a human voice which carries warmth and charisma, Nepo hopes to reach a different audience by having a tour.
There is no performance for Nepo, but even his written word is about being present.
"Thirteen, fourteen, fifteen years ago, I became fascinated by wanting to uncover stories of moments when we worked well together. They don't get as much attention," Nepo says. "There is really a lineage of care and interdependence."
In a time when people are trying to separate and advocate alienation from each other, Nepo sees the need in community, family, and unity.
The ability to care about one another brings a strength that a person cannot get on their own.
"This is one of the great paradoxes of life. No one can live your life for you or feel what you feel," Nepo says. "But no one can make it alone. We think we can."
The ability to allow that support system from family, friends, and community makes for an easier path to success.
There is a link in humanity that makes everyone social and needs the presence of others.
"We are more together than alone," Nepo says.
The realization of this truth for Nepo came during a turbulent time in his 30s, as he battled cancer.
Through this time, he learned how important each person in his community was and is, even if he didn't even know their last names.
"In my 30s, I had a rare form of lymphoma and almost died. I think, in that journey, when I look way back, it was my first real experience of raw community," Nepo says. "All of a sudden I'm in a waiting room and forget if you know people or if they're strangers, you just look around and talk to the person next to you and say 'How are you doing?'"
Empathizing with the people around him gave him an appreciation of life and community.
This gave him an outlook that made him want to explore this sense of community, not to develop a new philosophy but rather to explore further his history of togetherness.
Nepo will bring his message to the people and share his experiences in person.
Nepo hosts his new book reading and spiritual workshop at Global Truth Center Los Angeles on Friday, June 21 and Saturday, June 22, respectively. Visit the Global Truth Center website to register and purchase tickets for Mark Nepo at globaltruthcenter.org. Seating is limited; advance sales only. Books will be available for purchase on site. Phone info is (818) 508-7171.
Video Slider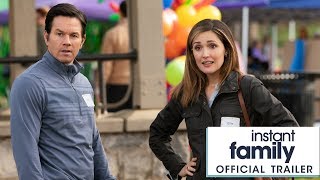 Win a Blu-ray + DVD + Digital Copy of Instant Family
Everyone everywhere can now enjoy Instant Family on Digital and on Blu-ray™ Combo Pack, and DVD on March 5 from Paramount Home Media Distribution. For a chance to enter to win at random, please email us at
[email protected]
with "Instant Family\" in the subject line and let us know why you\'d like to win a copy. This contest ends March 25, 2019.
"http://lol-la.com/wp-content/uploads/2019/04/7.png" alt="disney on ice banner">
"http://lol-la.com/wp-content/uploads/2019/07/JoseLuisRodriguez_728x90.jpg">
"http://lol-la.com/wp-content/uploads/2019/08/HB19_DIGITAL_BANNERS_SEPT13_EARTHWINDFIRE_PROMO_728x90.jpg">
"http://lol-la.com/wp-content/uploads/2019/07/HB19_DIGITAL_HERBIEHANCOCK_PROMO_728x90.jpg">
"http://lol-la.com/wp-content/uploads/2019/05/MTH-190039-Feel-The-Fame-Remarketing-Banner-728X90.jpg">