Interview: Gil Kenan Raises Poltergeist From the Dead With Thrilling New Spin
Sam Rockwell and Rosemarie DeWitt star in director Gil Kenan's Poltergeist. (Kerry Hayes/Twentieth Century Fox/MGM)
Recent years have seen a new wave of original horror franchises hit theaters, leading to a creative and financial resurgence for the once-stagnant genre. Though brilliant titles like Insidious and The Conjuring scared up tremendous business by putting a fresh spin on the genre, even the creators behind said pictures would agree that they all owe a serious debt to one film: the 1982 classic Poltergeist.
Directed by master of the macabre Toby Hooper (The Texas Chainsaw Massacre) and produced by mainstream maestro Steven Spielberg, the film managed to successfully wed the sensibilities of classic haunted-house horror and the family-adventure brand which so defined Spielberg's Amblin productions at the time. The story revolved around the Freeling family, suburban yuppies who gradually find their quaint home invaded by malevolent ghosts who possess their youngest daughter via electromagnetic energy transferred through the television set in the living room. As it turns out, the house was built atop an ancient Indian burial ground, whose spectral inhabitants crave a way out of their world into that of the living.
Three decades after the original's release, things came full circle in 2013 when superstar filmmaker Sam Raimi (Spider-Man, Evil Dead) announced his intentions to produce a remake of the iconic film.
Fast forward to May 22 of this year, which marks the release of a new version of Poltergeist crafted for the next generation of horror fans and presented in eye-popping 3D. Helmed by Gil Kenan (Monster House), the reboot stars Sam Rockwell and Rosemarie DeWitt as Eric and Amy Bowen, a lower-middle class couple struggling to raise their three children in the wake of America's economic downturn.
After Eric is laid off from work, the Bowen clan settles into a slightly run-down house on the outskirts of an Illinois town. Despite the protestations of cynical older daughter Kendra (Saxon Sharbino) and scaredy-cat middle brother Griffin (Kyle Catlett), the Bowens try to make the best out of a bad situation. Happily, their youngest daughter Madison (Kennedi Clements) seems attached to the house, even going so far as to talk to her imaginary "friends" in the closet. It all seems innocent enough until electronics begin to malfunction and the kids start to experience unexplained sightings. Eventually, just as in the original, this mysterious presence turns out to be a dangerous and virulent intruder with a background rooted in the area's malevolent history.
On a pleasant afternoon in Los Angeles earlier this week, director Kenan and his stars Rockwell and DeWitt gathered in a sun-soaked conference room at Hollywood's beautiful Roosevelt Hotel to discuss the inception, filming and reasoning behind this latest take on a legendary story.
"They've been trying for a long time to find a way to go back to the Poltergeist name and reignite the franchise," admits Kenan. "There have been several attempts but none of them … lived up to what a Poltergeist film had to be. There's a certain standard … it's not just a world or some iconic scenes …it's about telling that story with the best craft and the best actors. That standard limited development until [Raimi] brought in [noted playwright] David Lindsay-Abaire who wrote a screenplay with enough of a human story that had its own pulse."
At the root of Lindsay-Abaire's more character-driven take was his decision to change the setting from an idyllic, Reagan-era suburb to a more gritty, time-weathered area.
"The initial hook that made me feel this was a risk worth taking was to examine how 30 years have changed the American dream," explains Kenan. "[Lindsay-Abaire] tried to show how that might effect these characters who may have tried to hit a version of their life in a … place that better suited their dreams, but missed that mark. So as we meet them in the beginning of the story, they're making the best of a downgraded situation. It felt dramatically compelling."
Trained theater actor Rockwell emphasizes that the kernel of his interest in this film lay in how seriously it took its characters and their emotions.
"I liked playing this guy because he's an ordinary guy in an ordinary circumstance," he says, before adding, "I usually play psychopaths and weirdos, so it was fun for me to play an average Joe."
DeWitt concurs that, although playing with the horror element was fun, the material's greatest strength was its ability to play off of basic human fears.
"For me it was hard to wrap my head around playing a ghost, so it was much more fertile ground to latch on to the idea that this is a child abduction story. Losing a child is a parent's worse nightmare, so it's very grounded. Even though we have special effects … hanging upside down in a car … it was still satisfying on an emotional level."
Indeed, despite this underlying dramatic gravity, the new Poltergeist is jam-packed with incredibly impressive and inventive effects-driven sequences, aided by Kenan and Raimi's choice to release the film in 3D.
"Basically I begged and pleaded until they allowed me to make it 3D," notes Kenan. "I felt that we don't get enough haunted house films made to the level of spectacle that I wanted growing up … this genre is so well suited to transport [one] out of [his or her] skin and onto the screen … when we photographed the film I was aligning compositions to make the most out of depth."
One of the most captivating 3D sequences comes near the climax of the film where (no spoilers) we get to experience a first-person journey into the "Other Side" – a terrifying spirit realm where the ghosts which plague the Bowens dwell – through the lens of a remote drone camera.
"The thing that got me so excited about making a new [version] … was being able to take the camera into the Other Side. A lot of us now have access to these cameras that can float into rooms … drones are proliferating, [and] its amazing to tap into this existing technology … to tell our story," tells Kenan.
Of course, while the crew hoped to up the ante technologically, the stars felt it necessary to pay as much respect as possible to the original.
"It was kind of daunting knowing how much everyone loves the first one … I remember seeing the film when I was 10 and being … scared," explains DeWitt. "I didn't re-watch it when I was cast … because I didn't want to try to channel Jo Beth [Williams, star of the original]. [Rockwell] called her and Craig T. Nelson [another original star] and asked for advice and their blessing."
"When I saw the original Poltergeist it blew the top of my head off like Raiders of the Lost Ark or Back To The Future. It was beautifully made and so moving. Why remake it? But let's not forget that Titanic was a remake, and Mutiny on the Bounty, and Cape Fear. Why even do Hamlet again," Rockwell muses, before concluding, "It's because they're great parts and great stories to tell. Who can resist that?"
One of the most searing images of the original is that of a creepy clown doll which becomes possessed by supernatural forces. Now, an updated version of the terrifying toy has been used as the dominant visual avatar in the remake's advertising campaign.
"Did Poltergeist make clowns scary, or were clowns always scary and we just pushed them on children without thinking that we were ruining their childhoods," wonders Kenan. "There's something about freezing expressions in plastic or porcelain … it's human, but it's dead. It's worse when it's smiling forever. The eyes catch just enough light to connect with you from across the room."
Though the scares on screen were potent, some members of the cast and crew experienced some chilling, possibly supernatural moments on set.
"It was not the 'cleanest' set [spiritually]," admits Kenan. "Everyone had their own personal terrifying experience … we had some unexplained incidents – lights blowing up on their own, or drones that lost their GPS signals. … I potentially brought home some thermal imaging gear and may or may not have seen footsteps walking along the floor of my … house."
Despite these spooky occurrences, the levelheaded director thinks the explanation may be in large part due to the atmosphere created on set for the film as opposed to any supernatural intruders.
"Part of it was a heightened awareness on all of our parts to the unknown and the occult. We may be surrounded by it on a daily basis, but we are just not aware of it because we're not always shooting a Poltergeist film," wagers Kenan. "But when you are making a film like this you throw a switch … part of the joy of telling a supernatural story is that it opens you up to the possibilities that there may be weird stuff out there."
Indeed, whether or not you can really find ghosts and ghouls in our world, you can certainly find an ample helping of them when the hair-raising reboot of Poltergeist floats its way into theaters nationwide.
Poltergeist releases in theaters May 22.
Video Slider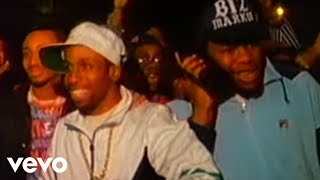 Win Tickets to See I Love The 90's at the Microsoft Theater
I Love The 90's has an upcoming show in L.A. and now is your chance to go at the Microsoft Theater in Los Angeles: Saturday, March 5th. We are giving away tickets to the show. Subscribe to our mailing list!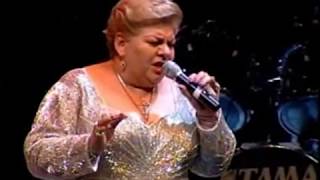 Win Tickets to See Paquita la del Barrio at the Microsoft Theater
Paquita la del Barrio has an upcoming show in L.A. and now is your chance to go at the Microsoft Theater in Los Angeles: Saturday, February 27th. We are giving away tickets to the show. Subscribe to our mailing list!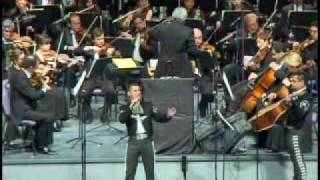 Win Tickets to See Mariachi Vargas De Tecalitlan at the City National Grove of Anaheim
Mariachi Vargas De Tecalitlan has an upcoming show in L.A. and now is your chance to go at the City National Grove of Anaheim in Anaheim: Friday, February 12th. We are giving away tickets to the show. Subscribe to our mailing list!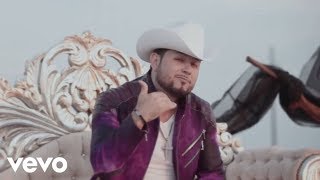 Win Tickets to See Roberto Tapia at the Microsoft Theater
Roberto Tapia has an upcoming show in L.A. and now is your chance to go at the Microsoft Theater in Los Angeles: Saturday, February 6th. We are giving away tickets to the show. Subscribe to our mailing list!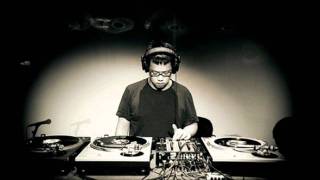 Win Tickets to See Kid Koala at Royce Hall
Kid Koala has an upcoming show in L.A. and now is your chance to go at Royce Hall in Los Angeles: Friday, January 29th. We are giving away tickets to the show.