Interview: Gaby Moreno Talks Upcoming Show
Guatemalan singer / songwriter Gaby Moreno (Courtesy photo)
Singer-songwriter, Gaby Moreno will be bringing her tour to the stage of the El Rey Theatre tomorrow, March 16.
For fans of the star, this is a show they won't want to miss as it showcases a different atmosphere than most of her L.A. shows.
The Guatemala native had her break in 2006 when she won the top prize in the John Lennon Songwriting Contest (in which she later became a judge for.)
In 2008, she released her debut album, Still the Unknown.
Since then, the performers career took off and has yet to slow down.
In fact, in celebration of the 10th anniversary of her first album, Moreno said she'll be playing songs from it at her upcoming show.
Fans may also get the chance to hear to some new tracks she's written.
While the singer usually goes all out for her live performances, show-goers can expect something much different for tomorrow night.
"For this show, I decided to strip down the band, it'll be a four-piece," she said.
"On this show, I want to bring it back to the basics and make it more intimate."
One reason the show is so close to Moreno's heart is that she actually lives in Los Angeles.
"I love the diversity here," she said. "I love the music scene."
For those who may be unfamiliar with Moreno, if you've ever watched the hit TV series "Parks and Recreation," she co-wrote the theme song (which was nominated for an Emmy).
And just earlier this year, musician was on the "Celebrating David Bowie" tour, which featured the alumni of various Bowie bands.
When speaking of that specific tour, Moreno explained that she didn't know all of Bowie's songs until she was 18 or 19.
"My admiration of him grew even more by getting to know him as an artist on a deeper level," she said.
Having first performed at a tribute show at the Roxy, she said joining the tour was an easy choice.
Along with winning a Latin Grammy for Best New Artist, Moreno has also toured with acts like Tracy Chapman, Ani DiFranco, Hugh Laurie and more.
Moreno is more than capable of holding her own in the music scene.
With talent that can't be measured simply with awards, Moreno's powerful voice and songs are what captured the hearts of her fans.
When it comes to her lyrics, Moreno says, "Everything going on around me inspires my lyrics."
Moreno has released music in both English and Spanish and in 2012 released her first album entirely in Spanish, Postales.
With her most recent album, Ilusión, she took it back to her roots and displayed her spirit and beginning as an aspiring immigrant artist that set out to accomplish her dreams.
Using her love of different genres and picking from various sources of inspiration, the album ranges from blues to boleros.
The first single from it, "Se Apagó," is also featured in English ("Nobody to Love").
Tickets can be purchased at www.theelrey.com and retail for $30 and $35 the day of the show.
Marvin Vasquez contributed to this story.
Video Slider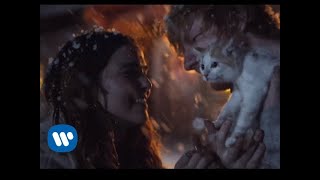 Win Tickets to See Ed Sheeran at the Rose Bowl
Ed Sheeran is back in Los Angeles, and your chance to see him perform is at the Rose Bowl in Pasadena on Saturday, Aug. 18. We are giving away complimentary tickets to the show. For a chance to enter to win, email us at
[email protected]
with "Ed Sheeran" in the subject line and tell us why you would like to go.