Interview: Executive Producer Lisa Roth Talks Rockabye Baby! Lullaby Renditions of Juanes
Rockabye Baby's Executive Producer, Lisa Roth (Courtesy photo)
"http://lol-la.com/wp-content/uploads/2019/04/7.png" alt="disney on ice banner">
"http://lol-la.com/wp-content/uploads/2019/07/HB19_DIGITAL_HERBIEHANCOCK_PROMO_728x90.jpg">
"http://lol-la.com/wp-content/uploads/2019/05/MTH-190039-Feel-The-Fame-Remarketing-Banner-728X90.jpg">
"http://lol-la.com/wp-content/uploads/2019/07/Living-Out-Loud-LA-for-Air-Supply-728x90.jpg">
"http://lol-la.com/wp-content/uploads/2019/07/JoseLuisRodriguez_728x90.jpg">
Rockabye Baby's new album – Lullaby Renditions of Juanes – could truly be one for the ages!
Lullaby Renditions of Juanes, which is now available, consists of 12 tracks from the beloved Colombian singer/songwriter Juanes. The album features the likes of "A Dios Le Pido", "Es Por Ti", "Me Enamora", "Yerbatero", and "La Luz", "Es Tarde", "Fuego", "La Camisa Negra", "Mala Gente", "Gotas De Agua Dulce", "Fijate Bien", "Volverte A Ver" and "Fotografia".
"I always throw in an artist that's a passion for me, and that's what Juanes was for me. I love Juanes and felt now is the perfect opportunity to do it", says Rockabye Baby's Executive Producer, Lisa Roth after being asked how of the music selection process.
The Latin pop and rock music icon Juanes has received 20 Latin Grammy awards and 28 nominations and earned five Grammy nominations while winning two.
Roth serves as CMH Label Group Vice President and Creative Director. Rockabye Baby has taken the sounds of Lady Gaga, Beyoncé, Justin Timberlake, Tom Petty, Metallica, Taylor Swift, Nirvana, and more, and turned them into gentle, instrumental lullabies. They have sold over 1.8 million CDs and 2 million digital track downloads while garnering more than 500 million streams from close to 100 releases.
So how did the idea for Lullaby renditions come about?
"I was shopping for a baby shower gift and it happened to be the very first week I had started at this record label, 14 years ago. I went to the owner of the company because I didn't know what the protocol was and said, 'We have to get into the baby business'", says Roth. "I didn't even know anybody's names, but I met with two other co-workers and we started having creative meetings. I wanted to name it 'Baby's first sex pistol'".
Juanes' mainly sings and writes in Spanish, so challenges figured to arise, sporadically.
"We try to pick songs that you think wouldn't go together with a lullaby", says Roth on what makes for a fun project. "I think the harder the translation, the more of a challenge, the more fun it is. We especially like to work with current pop songs on the radio for people that listen to it and want to enjoy with their kids".
What's in stock for the future? Plenty!
"We're super excited", says Roth. "We have a bunch of new artists we're going to be working with and a full schedule for the next few months and we certainly plan to expand the Latin music library starting with Juanes. We're always thinking over here; we're really excited about Juanes and the reception its been getting".
Video Slider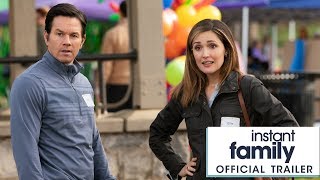 Win a Blu-ray + DVD + Digital Copy of Instant Family
Everyone everywhere can now enjoy Instant Family on Digital and on Blu-ray™ Combo Pack, and DVD on March 5 from Paramount Home Media Distribution. For a chance to enter to win at random, please email us at
[email protected]
with "Instant Family\" in the subject line and let us know why you\'d like to win a copy. This contest ends March 25, 2019.
"http://lol-la.com/wp-content/uploads/2019/07/JoseLuisRodriguez_728x90.jpg">
"http://lol-la.com/wp-content/uploads/2019/07/Living-Out-Loud-LA-for-Air-Supply-728x90.jpg">
"http://lol-la.com/wp-content/uploads/2019/07/HB19_DIGITAL_HERBIEHANCOCK_PROMO_728x90.jpg">
"http://lol-la.com/wp-content/uploads/2019/04/7.png" alt="disney on ice banner">
"http://lol-la.com/wp-content/uploads/2019/05/MTH-190039-Feel-The-Fame-Remarketing-Banner-728X90.jpg">