Interview: Chef Aarón Sánchez Returns to FOX's "MasterChef" for 10th Season
Chef Aarón Sánchez (Courtesy photo)
"http://lol-la.com/wp-content/uploads/2019/07/JoseLuisRodriguez_728x90.jpg">
"http://lol-la.com/wp-content/uploads/2019/04/7.png" alt="disney on ice banner">
http://lol-la.com/wp-content/uploads/2019/07/Yachtley_Crew-728x90.jpg">
"http://lol-la.com/wp-content/uploads/2019/07/Living-Out-Loud-LA-for-Air-Supply-728x90.jpg">
"http://lol-la.com/wp-content/uploads/2019/05/MTH-190039-Feel-The-Fame-Remarketing-Banner-728X90.jpg">
"http://lol-la.com/wp-content/uploads/2019/07/HB19_DIGITAL_HERBIEHANCOCK_PROMO_728x90.jpg">
FOX is preparing the kitchen for the 10th season of its hit cooking competition series, MasterChef, and with it comes the return of Chef Aarón Sánchez as a judge.
Throughout the season, the home cooks will face a series of challenges, including cooking for a 10th anniversary pool party, catering a former MasterChef winner's wedding reception, feeding ravenous NASCAR drivers at the Irwindale Speedway and, for the first time ever, traveling to the U.K., to take over dinner service at Chef Ramsay's flagship London restaurant, Restaurant Gordon Ramsay. Tough competition, surprise guests and many challenges are in store, with one home cook ultimately claiming the title of MasterChef, the $250,000 grand prize and, for the first time in MasterChef history, an opportunity to learn hands-on in each of the judge's restaurants.
We had the opportunity to sit down and chat with Sánchez about the forthcoming tenth season premiering Wednesday, May 29 at 8 p.m. on FOX.
With this being the tenth season of MasterChef we asked Sánchez what we could expect, he said, "You can expect the unexpected, we have cooks that are between the ages of 19 all the way to 60. You have young people who have grown up watching the show, both MasterChef and MasterChef Junior. We fly out the contestants to London, they cook for men and women who serve to protect us, they even cook for a party up in the hills. It's going to be quite interesting."
When asked how much input he has in the challenges he said, "I'll tell you what makes MasterChef the best cooking competition in the world, is the fact that you have chefs making decisions in culinary inclined things. Gordon Ramsay is an executive producer of the show, so he has input on what happens, we sit we have meetings in the morning. That right there is what makes us different, we don't have someone that isn't a chef make decisions."
When asked what he thought about vegans, he jokingly said, "how my uncle said, we were vegans because we were poor, tortillas, salsa, beans and nothing else, I was vegan before it became cool." Does he think that being vegan is a phase, he said, "I don't know, you know what, if you're rich you can choose to be vegan, if you're poor, you eat whatever you can find."
MasterChef will air two nights per week, kicking off Wednesday, May 29 (8:00-9:00 PM ET/PT) and joining the Thursday lineup on Thursday, June 20 (8:00-9:00 PM ET/PT) on FOX.
Video Slider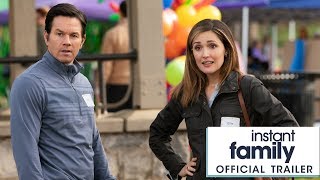 Win a Blu-ray + DVD + Digital Copy of Instant Family
Everyone everywhere can now enjoy Instant Family on Digital and on Blu-ray™ Combo Pack, and DVD on March 5 from Paramount Home Media Distribution. For a chance to enter to win at random, please email us at
[email protected]
with "Instant Family\" in the subject line and let us know why you\'d like to win a copy. This contest ends March 25, 2019.
"http://lol-la.com/wp-content/uploads/2019/04/7.png" alt="disney on ice banner">
"http://lol-la.com/wp-content/uploads/2019/05/MTH-190039-Feel-The-Fame-Remarketing-Banner-728X90.jpg">
"http://lol-la.com/wp-content/uploads/2019/07/Living-Out-Loud-LA-for-Air-Supply-728x90.jpg">
"http://lol-la.com/wp-content/uploads/2019/07/HB19_DIGITAL_HERBIEHANCOCK_PROMO_728x90.jpg">
http://lol-la.com/wp-content/uploads/2019/07/Yachtley_Crew-728x90.jpg">
"http://lol-la.com/wp-content/uploads/2019/07/JoseLuisRodriguez_728x90.jpg">