Interview: BET's Frantz R. Cayo Discusses the 7th Annual BET Experience
The 7th Annual BET Experience takes place June 20-23 at L.A. Live. (BET Experience)
"http://lol-la.com/wp-content/uploads/2019/07/HB19_DIGITAL_HERBIEHANCOCK_PROMO_728x90.jpg">
"http://lol-la.com/wp-content/uploads/2019/05/MTH-190039-Feel-The-Fame-Remarketing-Banner-728X90.jpg">
"http://lol-la.com/wp-content/uploads/2019/07/JoseLuisRodriguez_728x90.jpg">
"http://lol-la.com/wp-content/uploads/2019/07/HB19_MICHAELMCDONALD_CHAKAKAHN_PROMO_728x90.jpg">
"http://lol-la.com/wp-content/uploads/2019/07/SCOTT.jpg">
http://lol-la.com/wp-content/uploads/2019/07/Yachtley_Crew-728x90.jpg">
"http://lol-la.com/wp-content/uploads/2019/07/Living-Out-Loud-LA-for-Air-Supply-728x90.jpg">
"http://lol-la.com/wp-content/uploads/2019/07/HB19_GIPSYKINGS_PROMO_728x90.jpg">
"http://lol-la.com/wp-content/uploads/2019/04/7.png" alt="disney on ice banner">
The 7th Annual BET Experience takes place Thursday, June 20 through Sunday, June 23 at L.A. Live.
The BET Experience is a multi-day festival, showcasing the best in music, comedy, and entertainment. Back again are fan favorite BET Experience events such as nightly Staples Center performances, Genius Talks (with Lena Waithe, Yara Shahidi, Marsai Martin, and more ), Celebrity Basketball, KickSperience, and Celebrity Dodgeball. New this year to BET Experience are Roller Skating, Gaming Tournament, and Next Rap Star.
The STAPLES Center shows (arguably the bread and butter of the experience) are as below:
Thursday, June 20: Mary J. Blige, H.E.R., Summer Walker, Queen Naija, Bri Steves
Friday, June 21: Meek Mill, YG, A Boogie Wit Da Hoodie, Blueface, Roddy Rich
Saturday, June 22: Cardi B, Migos, Lil Yachty, Lil Baby, City Girls, Trippie Redd
The line-up is stacked with experienced, seasoned and young talent, lead by the massive rise of rapper Cardi B.
The BET Experience at L.A. Live presented by Coca-Cola returns once again for a weekend full of fan-favorite performances, exhibitions, cultural conversations, brand activations and more.
We recently got to chat with Frantz R. Cayo, who is an Executive Producer, BET Experience Fan Fest Senior Director, Programming and Talent for the BET Experience.
Living Out Loud LA: Will this be the 7th year of the BET Experience?
Frantz Cayo: This is the 7th year absolutely, it started out in a parking lot and now we're inside of a convention center. It's growing every year and it's getting bigger and grander through a lot of and work and a lot of creative ideas.
LOL-LA: The BET experience is a multicultural celebration in preparation for the BET Awards but what is the difference between the two that people can see or experience?
FC: What we like to say is that, the BET experience is not just a music festival it is a total experience that our fans and our consumers can actually touch and be a part of everything that is Black culture and that is the biggest difference, that at the awards you get to watch it, enjoy it and see it on your phone or your television set but the BET experience itself, you're actually a part of it. We have everything from a casting call a Next Rap Star audition contest where people can actually be the source of the event itself. Last year we actually even had a person from our casting call that auditioned that became one of the leads in our television series "American Soul" and so there's no other festival like that, where we provide the opportunity for our fans to really just be part of the experience itself, to be the stars themselves.
LOL-LA: Is this event geared for Millenials?
FC: Now I don't just do Millenials, I also do Gen Z, everyone from like 13 years old to about 30. But for me personally it's a fun activity, because I do have teenage children so I'm able to be the cool father that actually knows all the upcoming artists, all the people that are reality star, Instagram stars, the people that are actually cutting through the culture in fashion and beauty and music and television and online. So for me, it's not just my job but it also allows me to have a great home life. I listen to tons and tons of playlists on Spotify, Apple Music, SoundCloud, reading everything from XXL, Vibe and all these magazines, Webzines, and we also were lucky at BET that we have a ton of talent that comes and visits so often that showcases their music to us before anyone else even get to hear it. So I'm very blessed in that opportunity to be able to hear what is percolating on the street before anybody else.
LOL-LA: What are some of the characteristics that you have noticed in these generations that are reflected in the BET Experience?
FC: Everybody wants to be a star, so everything that we're doing, even inside of the activations that aren't totally promoted as auditions geared, we're allowing people to be able to go on stage, interact with the fans, we have multiple stages at our event within our Kiksperience stage which is mostly hip hop but even inside there we're doing something called "30 Seconds of Fame" where we're actually allowing people to come on to the stage and do their best bars for 30 seconds in front of a crowd. We're doing a Dubsmash Meetup in our food court area where people can actually dance with other Dubsmash artists, people that post online and that are Dubsmash famous. We have the opportunity for people to take pictures in front of multiple BET-branded areas that reflect our Television shows everything from American Soul to Sunday's Best so we have that going on. And so really we're excited about the fact that people can just interact and be their own stars. We want them to post, we want them to show all the activities, we want them to show off the culture, so we're making possible for them to basically whip out their phones and document themselves as the stars that they are.
LOL-LA: Is there anything else you'd like to share about your experience, the BET Experience and where you see it going in the years to come?
FC: For me, this has been an amazing journey, I have done a lot of opportunities within the entertainment. I've worked on both the Television side and now the experiential side and for me, this is the most fulfilling because I get to see the reactions of the fans in real time. So when I was working in Television you would have a program on TV and you didn't get to see the reactions of people, you didn't get to see if people actually enjoyed what you were doing. You can see reviews later on but you didn't actually get to feel it in real time. But with this, I can go through the crowd, I can see people excited, I can see families together, I can see best friends interacting together and to see that and knowing that, that is going to be a memory that is going to stay with them for the rest of their lives, that they're going to be able to reflect on it and be able to talk about it in later years that brings me special joy and that is why I enjoy the experience so much. In terms of the future, we really want it to be more and more interactive every year. We want to come up with more concepts where our fans are really the stars of the event. We do have tons and tons of talent, a lot of new talent, people that we know are going to blow off in the future like we have Megan Thee Stallion who is an amazing rapper that is going to be part of our fashion and beauty stage. We are going to have powerhouses in the entertainment industry for people to actually listen to, listen to their stories and be inspired by them, but for the first time this year, we're actually allowing our fans to interact with them by asking questions from the audience we've never done that before. As we make this grow, we are going to push the arms of our house so we can blend not just culture and celebrities but also our fans to be part of that and they are really the tastemakers the culture makers that are out there.
Video Slider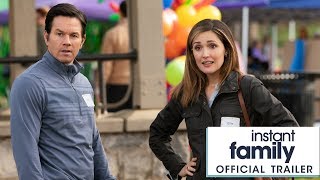 Win a Blu-ray + DVD + Digital Copy of Instant Family
Everyone everywhere can now enjoy Instant Family on Digital and on Blu-ray™ Combo Pack, and DVD on March 5 from Paramount Home Media Distribution. For a chance to enter to win at random, please email us at
[email protected]
with "Instant Family\" in the subject line and let us know why you\'d like to win a copy. This contest ends March 25, 2019.
http://lol-la.com/wp-content/uploads/2019/07/Yachtley_Crew-728x90.jpg">
"http://lol-la.com/wp-content/uploads/2019/07/HB19_MICHAELMCDONALD_CHAKAKAHN_PROMO_728x90.jpg">
"http://lol-la.com/wp-content/uploads/2019/07/HB19_DIGITAL_HERBIEHANCOCK_PROMO_728x90.jpg">
"http://lol-la.com/wp-content/uploads/2019/07/SCOTT.jpg">
"http://lol-la.com/wp-content/uploads/2019/04/7.png" alt="disney on ice banner">
"http://lol-la.com/wp-content/uploads/2019/05/MTH-190039-Feel-The-Fame-Remarketing-Banner-728X90.jpg">
"http://lol-la.com/wp-content/uploads/2019/07/JoseLuisRodriguez_728x90.jpg">
"http://lol-la.com/wp-content/uploads/2019/07/HB19_GIPSYKINGS_PROMO_728x90.jpg">
"http://lol-la.com/wp-content/uploads/2019/07/Living-Out-Loud-LA-for-Air-Supply-728x90.jpg">