Industry Trend: Flexible Packaging for Nutritional Supplements
Industry Trend: Flexible Packaging for Nutritional Supplements
"http://lol-la.com/wp-content/uploads/2019/04/7.png" alt="disney on ice banner">
"http://lol-la.com/wp-content/uploads/2019/07/JoseLuisRodriguez_728x90.jpg">
"http://lol-la.com/wp-content/uploads/2019/07/HB19_GIPSYKINGS_PROMO_728x90.jpg">
"http://lol-la.com/wp-content/uploads/2019/07/HB19_MICHAELMCDONALD_CHAKAKAHN_PROMO_728x90.jpg">
"http://lol-la.com/wp-content/uploads/2019/07/HB19_DIGITAL_HERBIEHANCOCK_PROMO_728x90.jpg">
"http://lol-la.com/wp-content/uploads/2019/07/Living-Out-Loud-LA-for-Air-Supply-728x90.jpg">
"http://lol-la.com/wp-content/uploads/2019/07/SCOTT.jpg">
http://lol-la.com/wp-content/uploads/2019/07/Yachtley_Crew-728x90.jpg">
"http://lol-la.com/wp-content/uploads/2019/05/MTH-190039-Feel-The-Fame-Remarketing-Banner-728X90.jpg">
An industry trend for nutritional supplements that is growing in popularity is offering products in flexible packaging. Also known as digital pouch printing, this made-to-order packaging option, which has been made available through state-of-the-art production technology, provides the nutritional supplement field with advantages never before possible. Combining cost-effectiveness with production and design flexibility, digital pouch printing enables the supplement industry to make use of options such as incorporating short-run branding trials into marketing strategies. New products and packaging concepts can be developed and brought to market quickly and efficiently.
Special Requirements Easily Met
The nutritional supplement field is not without its specialized and unique packaging requirements. Purchasers are typically concerned about being certain that the products they use are fresh and free of all possible contaminants while also reflecting the highest degree of potency. Supplement packaging plays a significant role in reassuring purchasers of these must-have qualities. Customers develop trust and confidence when packaging reflects the supplier's attention to offering a product that has been kept airtight, tamper-proof and moisture-free. Because many supplements' potency can be diminished by exposure to light, opaque and UV-proof flexible product pouches also help to develop brand loyalty.
Flexible product packaging can be made puncture proof and the contents protected from airborne substances and odors that might be encountered during shipping and handling. Digitally-printed pouches made from laminated films do more than just protect their contents; their cost-effectiveness also enables smaller and new-entry companies to compete with larger and established suppliers. The fact that there is no need for plates and no production overruns contributes to supplement suppliers' growing appeal for digital pouch printing. The option of easily incorporating zippers, sliders and spouts into digitally-printed packaging is another attractive advantage that the industry can look forward to.
Product Branding Without Budget Pains
Attention-getting digital printed stand up pouches attract shoppers' attention on shelf displays. They also take up less room and more product can fit on a shelf or in shipping cartons. Digital printing also makes it easy for packaging designs to include photo-quality images that can wrap around a wide range of product-container shapes and sizes.
Marketing strategists appreciate being able to run limited-production branding trials to test various shelf-appeal concepts. The reduced digital production costs, variable-content print runs and shortened turnover times provide marketeers with opportunities to try out new branding concepts without upsetting their financial departments.
It's been estimated that a shopper decides what he or she will grab from a shelf in about three seconds. The right packaging and brand messaging can make a difference in what's reached for. Digital pouch printing provides bold color options and product packaging image and text quality that matches or exceeds conventional plate-based printing. An advanced-technology commercial digital printing press such as the HP Indigo 20000 produces spot-on registration, fully-reliable color consistency and a close to 100% range of Pantone shades and hues.
An Industry Trend That Can Be Expected To Grow
An overall double-digit growth is expected for flexible printing in the near future and the nutritional supplement industry's embrace of the new packaging technology is sure to grow with it. The combination of cost reduction, variable-content print runs and shortened production times make the new approach to product packaging a win-win choice for both suppliers and consumers.
Video Slider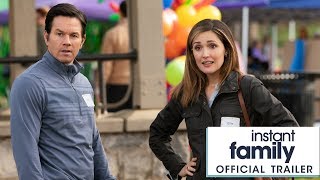 Win a Blu-ray + DVD + Digital Copy of Instant Family
Everyone everywhere can now enjoy Instant Family on Digital and on Blu-ray™ Combo Pack, and DVD on March 5 from Paramount Home Media Distribution. For a chance to enter to win at random, please email us at
[email protected]
with "Instant Family\" in the subject line and let us know why you\'d like to win a copy. This contest ends March 25, 2019.
"http://lol-la.com/wp-content/uploads/2019/07/Living-Out-Loud-LA-for-Air-Supply-728x90.jpg">
"http://lol-la.com/wp-content/uploads/2019/07/HB19_GIPSYKINGS_PROMO_728x90.jpg">
"http://lol-la.com/wp-content/uploads/2019/07/HB19_DIGITAL_HERBIEHANCOCK_PROMO_728x90.jpg">
"http://lol-la.com/wp-content/uploads/2019/04/7.png" alt="disney on ice banner">
"http://lol-la.com/wp-content/uploads/2019/07/HB19_MICHAELMCDONALD_CHAKAKAHN_PROMO_728x90.jpg">
http://lol-la.com/wp-content/uploads/2019/07/Yachtley_Crew-728x90.jpg">
"http://lol-la.com/wp-content/uploads/2019/07/JoseLuisRodriguez_728x90.jpg">
"http://lol-la.com/wp-content/uploads/2019/07/SCOTT.jpg">
"http://lol-la.com/wp-content/uploads/2019/05/MTH-190039-Feel-The-Fame-Remarketing-Banner-728X90.jpg">