How to Plan Transportation for Your Sports Team
How to Plan Transportation for Your Sports Team
"http://lol-la.com/wp-content/uploads/2019/05/MTH-190039-Feel-The-Fame-Remarketing-Banner-728X90.jpg">
"http://lol-la.com/wp-content/uploads/2019/04/7.png" alt="disney on ice banner">
"http://lol-la.com/wp-content/uploads/2019/07/Living-Out-Loud-LA-for-Air-Supply-728x90.jpg">
"http://lol-la.com/wp-content/uploads/2019/07/JoseLuisRodriguez_728x90.jpg">
"http://lol-la.com/wp-content/uploads/2019/07/HB19_DIGITAL_HERBIEHANCOCK_PROMO_728x90.jpg">
Traveling is a major part of the life of a sports team. While most people often think that traveling for a game is a fun thing, these journeys are mostly packed with a lot of stress, extreme game planning, and anticipation. This is why it is of utmost importance to make the travel as comfortable as possible so that the team does not get exhausted on the way. Be it a high school sports team traveling to the next city or a national team traveling across a few states, there are a number of things that need to be kept in mind while transporting a team in order to help them have a smooth journey.
Ensure that the space is adequate
While booking a charter bus rental it is important to take the space into consideration. Hire a bus which comfortably seats all the team members as well as any additional management personnel or helping hands that the team might need. Look for buses with larger legroom between the seats so that the team can spread its legs during the journey and not have to sit in tiny spaces. Make sure that the seats and aisles are large and spacious as well to be able to give adequate space to every individual. Often people who play sports are larger which makes it extremely uncomfortable for them to squeeze into tiny regular spaces. If necessary rent a bus with some extra seats for the additional space to help spread out comfortably.
Look into ample storage space
Unlike a regular traveling passenger, a sports team is more likely to carry quite a bit of extra luggage. Along with all the necessary sports kit and replacement options, practice gear, several extra changes of clothes, formal wear, several pairs of shoes, protective wear, etc. Most of these items take up not only a large amount of space but are also heavy and bulky which makes it necessary for the chartered bus to have more than enough space to store all the necessary equipment. Cramming sports gear into constrictive spaces can do great damage to these expensive items and therefore, it is a good idea to look into the kind of storage options beforehand, with respect to the bulk of luggage you are likely to be lugging.
Check the condition of the bus
The condition of the bus is something that should also be checked beforehand. A relatively new bus which is well maintained is more likely too comfortable to travel in. Not only should be the seats soft, comfortable and adjustable, the engine, spring and internal running parts of the bus also have to be properly maintained. This helps reduce unwanted jerking and makes the journey smoother. Check if the AC, windows, etc are properly functional so that the team does not face any discomfort while on the road. In rentals where you are responsible for the gas expenses, an ill-maintained bus will come out to be way more expensive in running costs as it consumes more gas. Last, but not least, the appearance of your team's vehicle gives an impression of the team and hence, it should be taken into consideration.
Choosing the right transport helps you ensure that the team has a comfortable journey and is not worn out or agitated during traveling. While on the road take necessary bathroom breaks and ensure that the team is well hydrated, comfortable and fed healthy snacks and meals from time to time. The stress of the game can be quite heavy which calls for extra attention from the management team.
Video Slider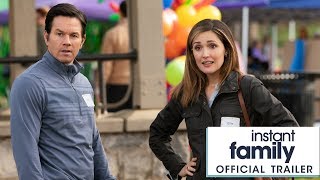 Win a Blu-ray + DVD + Digital Copy of Instant Family
Everyone everywhere can now enjoy Instant Family on Digital and on Blu-ray™ Combo Pack, and DVD on March 5 from Paramount Home Media Distribution. For a chance to enter to win at random, please email us at
[email protected]
with "Instant Family\" in the subject line and let us know why you\'d like to win a copy. This contest ends March 25, 2019.
"http://lol-la.com/wp-content/uploads/2019/04/7.png" alt="disney on ice banner">
"http://lol-la.com/wp-content/uploads/2019/07/JoseLuisRodriguez_728x90.jpg">
"http://lol-la.com/wp-content/uploads/2019/07/Living-Out-Loud-LA-for-Air-Supply-728x90.jpg">
"http://lol-la.com/wp-content/uploads/2019/05/MTH-190039-Feel-The-Fame-Remarketing-Banner-728X90.jpg">
"http://lol-la.com/wp-content/uploads/2019/07/HB19_DIGITAL_HERBIEHANCOCK_PROMO_728x90.jpg">