How Do Credit Cards Work?
How Do Credit Cards Work?
"http://lol-la.com/wp-content/uploads/2019/05/MTH-190039-Feel-The-Fame-Remarketing-Banner-728X90.jpg">
"http://lol-la.com/wp-content/uploads/2019/04/7.png" alt="disney on ice banner">
"http://lol-la.com/wp-content/uploads/2019/07/JoseLuisRodriguez_728x90.jpg">
"http://lol-la.com/wp-content/uploads/2019/07/HB19_MICHAELMCDONALD_CHAKAKAHN_PROMO_728x90.jpg">
"http://lol-la.com/wp-content/uploads/2019/07/HB19_DIGITAL_HERBIEHANCOCK_PROMO_728x90.jpg">
"http://lol-la.com/wp-content/uploads/2019/07/HB19_GIPSYKINGS_PROMO_728x90.jpg">
"http://lol-la.com/wp-content/uploads/2019/07/SCOTT.jpg">
"http://lol-la.com/wp-content/uploads/2019/07/Living-Out-Loud-LA-for-Air-Supply-728x90.jpg">
http://lol-la.com/wp-content/uploads/2019/07/Yachtley_Crew-728x90.jpg">
There are a lot of things in life we take for granted – our electrical grid, our plumbing system, and of course, our sometimes convoluted financial system.
A large part of what keeps our system going in today's era is credit. Credit is simply money you don't have, but a creditor (bank, large company, etc.) is willing to loan you for a short period of time because they can reasonably expect you'll pay your balance back. To make these transactions simpler, credit cards are issued with limits that can be used to pay for things in stores or online. But then, what really is going on behind the scenes here? There's much more than just the swiping of a plastic card and you, getting a bill.
Let's talk about what goes on behind the scenes when you use that credit card:
Upon Swiping
You've found something you want to buy, and you've now just swiped your credit card or entered the numbers to make a payment. The merchant's terminal now "speaks" with the credit card company to see whether or not your purchase will be authorized based on how much remaining credit you have on your card. Depending on what data the machine receives from your credit card company, the transaction will either be approved or denied. Authorization of credit cards is a whole other ball game. Those who want to have credit card authorization explained should look up further information on that specific portion of the process.
If the transaction is denied, you don't receive the item and might suffer a pinch of public embarrassment. However, when the transaction is authorized, you've now successfully bought the goods. The money is given to the storefront by the credit card company, while the same amount of money is deducted from your available credit and added to your bill. You spend $10 on your $100 limit. You now have $90 to play with until you pay off that $10. Simple enough, yeah?
What's Next?
Now that you're carrying a balance on your card, you're in debt to the credit card company. Companies, typically, will now give you a certain amount of time to pay before interest is added to your balance (usually, interest rates on cards are about 20%). This period is called the grace period. If you don't pay by the time your grace period is over, you'll begin incurring fees above and beyond the value of whatever you spent. This is why it's crucial to always manage your credit card debt. Always make at least the minimum payments on your account, but it's best to pay off your bill in full every month.
Conclusion
While credit might make the world go around, it's also a significant source of stress for thousands of individuals across the globe. Some people carry credit card debt for years upon years, even after they've paid what they initially owed. Compounding interest can have someone in debt to a credit card company practically in perpetuity, which is how these companies make significant amounts of money. After all, nobody is in the business of giving away money without there being some kind of catch. However, if you make sure to always pay your bills on time and get a no-fee credit card, they're a great way to build credit and not spend a dime more than you have to.
Video Slider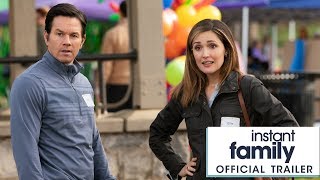 Win a Blu-ray + DVD + Digital Copy of Instant Family
Everyone everywhere can now enjoy Instant Family on Digital and on Blu-ray™ Combo Pack, and DVD on March 5 from Paramount Home Media Distribution. For a chance to enter to win at random, please email us at
[email protected]
with "Instant Family\" in the subject line and let us know why you\'d like to win a copy. This contest ends March 25, 2019.
"http://lol-la.com/wp-content/uploads/2019/04/7.png" alt="disney on ice banner">
"http://lol-la.com/wp-content/uploads/2019/05/MTH-190039-Feel-The-Fame-Remarketing-Banner-728X90.jpg">
"http://lol-la.com/wp-content/uploads/2019/07/HB19_DIGITAL_HERBIEHANCOCK_PROMO_728x90.jpg">
http://lol-la.com/wp-content/uploads/2019/07/Yachtley_Crew-728x90.jpg">
"http://lol-la.com/wp-content/uploads/2019/07/HB19_GIPSYKINGS_PROMO_728x90.jpg">
"http://lol-la.com/wp-content/uploads/2019/07/HB19_MICHAELMCDONALD_CHAKAKAHN_PROMO_728x90.jpg">
"http://lol-la.com/wp-content/uploads/2019/07/SCOTT.jpg">
"http://lol-la.com/wp-content/uploads/2019/07/JoseLuisRodriguez_728x90.jpg">
"http://lol-la.com/wp-content/uploads/2019/07/Living-Out-Loud-LA-for-Air-Supply-728x90.jpg">