Holiday/NYE Pro-Tip: Get Sober With Never Too Hungover
Stock up on Never Too Hungover to have on hand for all your holiday parties.
Hangovers suck, right? A new way to prevent them has sprung up with Never Too Hungover just in time for all the holiday parties and the ever-dreaded New Year's Day hangover. With lots of jobs staying open on the first, hugging the toilet or hair of the dog during before your shift, simply isn't an option. Never Too Hungover is an all-natural hangover prevention supplement that will leave you ready to take on the year ahead!
This is what it does: Dehydration kickstarts hangovers, this is why you should always try to drink one glass of water per boozy fun-time drink you have. It's a challenge and you'll have to pee a bunch, but think of it as a way of flushing your system so you can have room for alcohol.
Can I get a YAAAASSSSS?
But with Never Too Hungover, you can boost your body's defenses to prevent the pesky toxin acetaldehyde from getting the best of you by neutralizing it. It also rehydrates the body and restores vital nutrients. The formula is made up of a natural vitamin blend, amino acids, antioxidants, nutrients and minerals with key ingredients that include Vitamin B, Potassium, Milk Thistle, Green Tea Extract, Aloe Vera, Electrolytes and Gotu Kola. All of the above are amazing at preventing the process in which the toxins in alcohol affect the liver and eliminate dehydration.
You might wanna know: Does it taste nasty? Where can I get it?
Would you rather taste vomit? It's sugar free, zero carbs, gluten free, low calorie and has no added caffeine, but if you must know it's current flavor is a lemon lime taste. What's really cool is that you can pour the 3.5FL oz. travel ready bottle into a drink as a mixer while drinking or take it as a shot one hour before consuming alcohol.
It's the only hangover prevention supplement sold at GNC or http://nevertoohungover.com/. So what are you waiting for? Stock up on Never Too Hungover or give them out as the perfect stocking stuffer for your loved ones.
Video Slider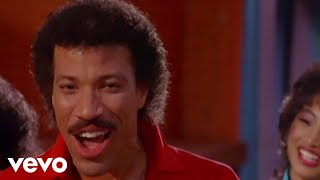 Win Tickets to See Lionel Richie at Hollywood Bowl
Lionel Richie is performing with very special guest Mariah Carey on the All the Hits Tour, and your chance to see them is at the Hollywood Bowl on Monday, July 31.