Holiday Pro Tip: Use Downy Wrinkle Releaser Plus for Party Fashion
Let Downy Wrinkle Releaser Plus take care of all your fashion emergencies this Holiday season.
Tis' the season for all those Holiday parties! From office soirées to quality family holiday celebrations and New Year's Eve bashes, it's always good to be prepared. Keep those outfits looking on fleek as possible with Downy Wrinkle Releaser Plus. All that velvet, lace, sequins and satin fabrics in dresses, suits and jumpers for the ladies as well as men's button ups, jackets and pants need to be well protected from sitting for a while and creating creases.
That's why we're giving you this pro tip! Carry Downy Wrinkle Releaser Plus for those holiday party fabrics. You are going to be thankful not to have to worry about the stresses of ruining an outfit and armed to the teeth to combat static and lines. Let your outfits sparkle and shine like they are meant to. With Downy Wrinkle Releaser Plus, you aren't going to wear a clingy party dress that will static shock whomever you kiss under the mistletoe. Let the electricity between you and your prospective significant other be the right kind of spark when the ball drops.
So while prepping for the Holiday parties and get-togethers this year, be sure to add Downy Wrinkle Releaser Plus to your routine. No, really, keep it in the car and excuse yourself if you spot any sort of wrinkle on your sleek holiday fashion statement. It can be used on virtually all fabrics and won't cause fading or damage clothes. You can also use it while ironing before the party gets started to get that crisp and professionally pressed look.
Be sure to find Downy Wrinkle Releaser Plus wherever household laundry products are sold. Stock up, because winter is here and soon you'll be heading from place to place, and with it, you'll be looking like you haven't been running around like crazy for the holiday rush.
For more information, visit downywrinklereleaserplus.com.
Video Slider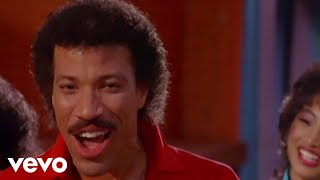 Win Tickets to See Lionel Richie at Hollywood Bowl
Lionel Richie is performing with very special guest Mariah Carey on the All the Hits Tour, and your chance to see them is at the Hollywood Bowl on Monday, July 31.