Holiday Pro-Tip: Use Devotion Nutrition Protein Powder in Treats
Use Devotion Nutrition Protein Powder when making traditional holiday treats like Ginger Bread.
Get fit and healthy with Devotion Nutrition. For anyone seeking a healthy lifestyle where the best choices are made to keep in shape but still enjoy meals, this is the plan for you. Filling your mind, body and soul is a dedicated protein powder that comes in an array of flavors that can be combined with shakes and delicious treats.
We know how hard the holiday season can be but Devotion has come up with awesome and effortless solutions to get the treats you love without the extra naughty that comes with the season of feasting. Their products make it so easy to stay committed to a better lifestyle, even while entertaining and being entertained by loved ones this winter.
Their main flavors are Brownie Batter and Angel Cake which, when combined in some baking recipes, create some delicious alternatives to Christmas desserts. You can supplement ingredients of fave tasty treats with Devotion Nutrition. You can make gingerbread loaf, a coconut biscotti martini (Yass!), sea salt caramel brownies and peppermint protein twist brownies as some of the recipes on their site boast.
Their protein blend is 80-percent isolated Whey and 20-percent micellar casein plus six digestive enzymes but taste just like the flavors that they're labeled as. Devotion Protein delivers a sustained flow of amino acids to hungry muscles without the bloat and chalkiness of other protein powders options. With added fiber and medium chain triglycerides (MTC), Devotion delivers a synergistic experience that is as yummy as it is nutritious. Plus, it mixes real smooth, so all these treat alternatives taste very similar to the real thing.
Check out their recipes at devotionnutrition.com.
Video Slider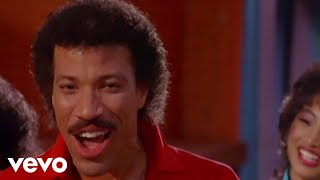 Win Tickets to See Lionel Richie at Hollywood Bowl
Lionel Richie is performing with very special guest Mariah Carey on the All the Hits Tour, and your chance to see them is at the Hollywood Bowl on Monday, July 31.